Everyone knows the East Side is the best side. Here's where we like to shop! Part 2 coming next week! #eastmode!
After a month of rotating strikes that have significantly delayed mail and parcels, the federal government legislated Canada Post workers back on the job this week. Many consumers are breathing a big sigh of relief, we'll soon be getting our Black Friday packages, moldy old weed, and real estate agent mailers again! (We don't do this by the way, you can thank me next time you see me on the street)
We love online shopping, and the impact not getting our packages has on us is significant. But this got us thinking, we're already big advocates of our 'hood, why aren't we shopping local for the holidays?
In part one, we take a leisurely stroll down Queen St, and come away with half of our shopping done in an afternoon!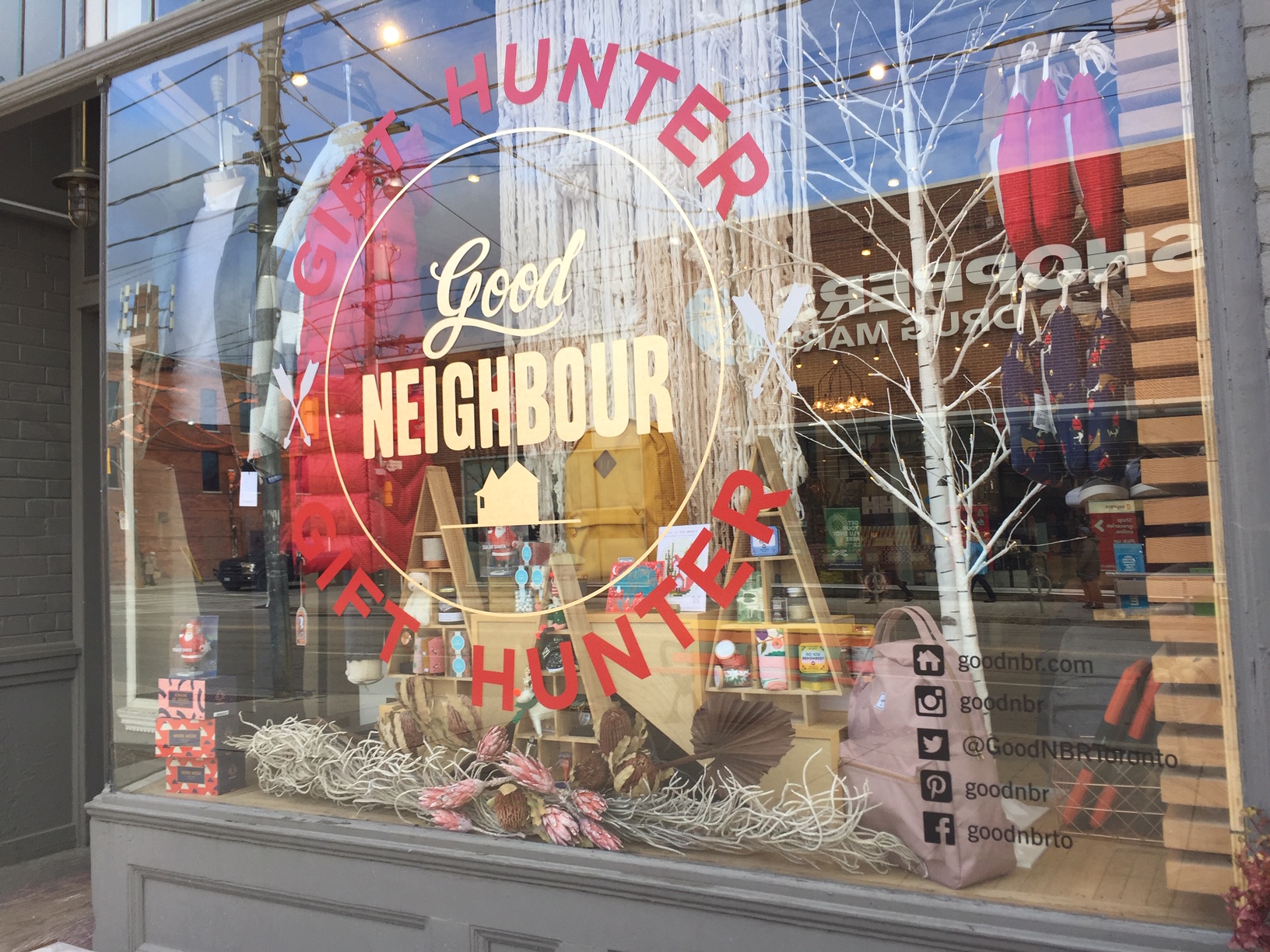 Good Neighbour (935 Queen St E) – We'd be remiss if we didn't start with the place we buy the bulk of our gifts! Good Neighbour has a well curated selection of clothing, accessories, and bric a brac for pretty much anyone on your list. They also make it super easy with their 'gift hunter' website, which lets you search for him, for her & for the home, among other options.
Tokyo Smoke (202-100 Broadview Ave) – Weed is legal, baby! That means smoking accessories are now socially acceptable for gifting. Tokyo Smoke has thoughtful, well designed pipes, grinders and trays that are so nice they're essentially objet d'art that you can leave out on the coffee table after you're done.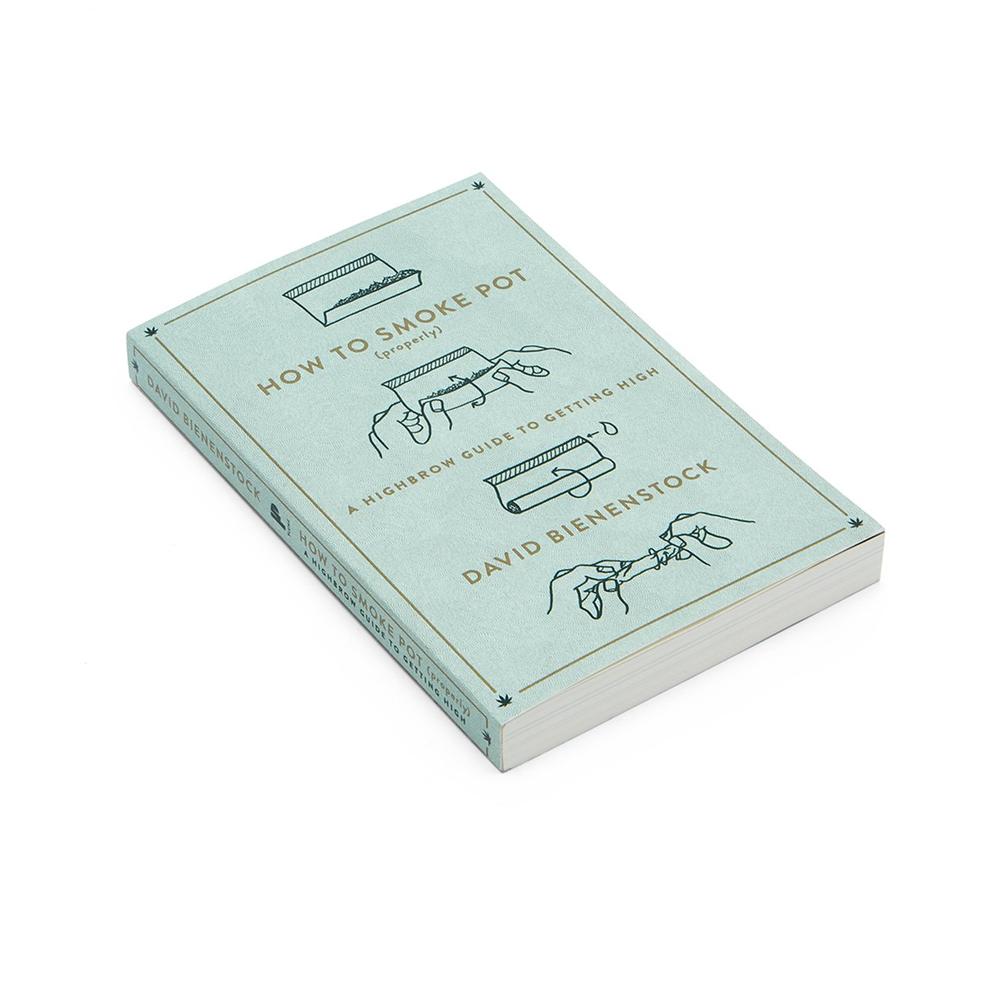 Ateaze (1026 Queen St E) – Outside of Leslieville, the only other places to find an ateaze is in a mall, so a standalone store that carries streetwear from brands like Thrasher, Super Dry, and Herschel Supply Co. makes shopping locally for that tricky hypebeast much easier!
Baby on the Hip (969 Queen St E) – You can't walk 20 feet in Leslieville without having to sidestep a stroller, so it makes sense that we have some of the best places to shop for a new parent. They offer custom gift baskets for boy/girl/neutral in a variety of price points, as well as gift cards. Personally, if I was a stylish neighbourhood toddler, i'd def be playing with this Candylab mid-century set and thinking about a family vacation to Palm Springs!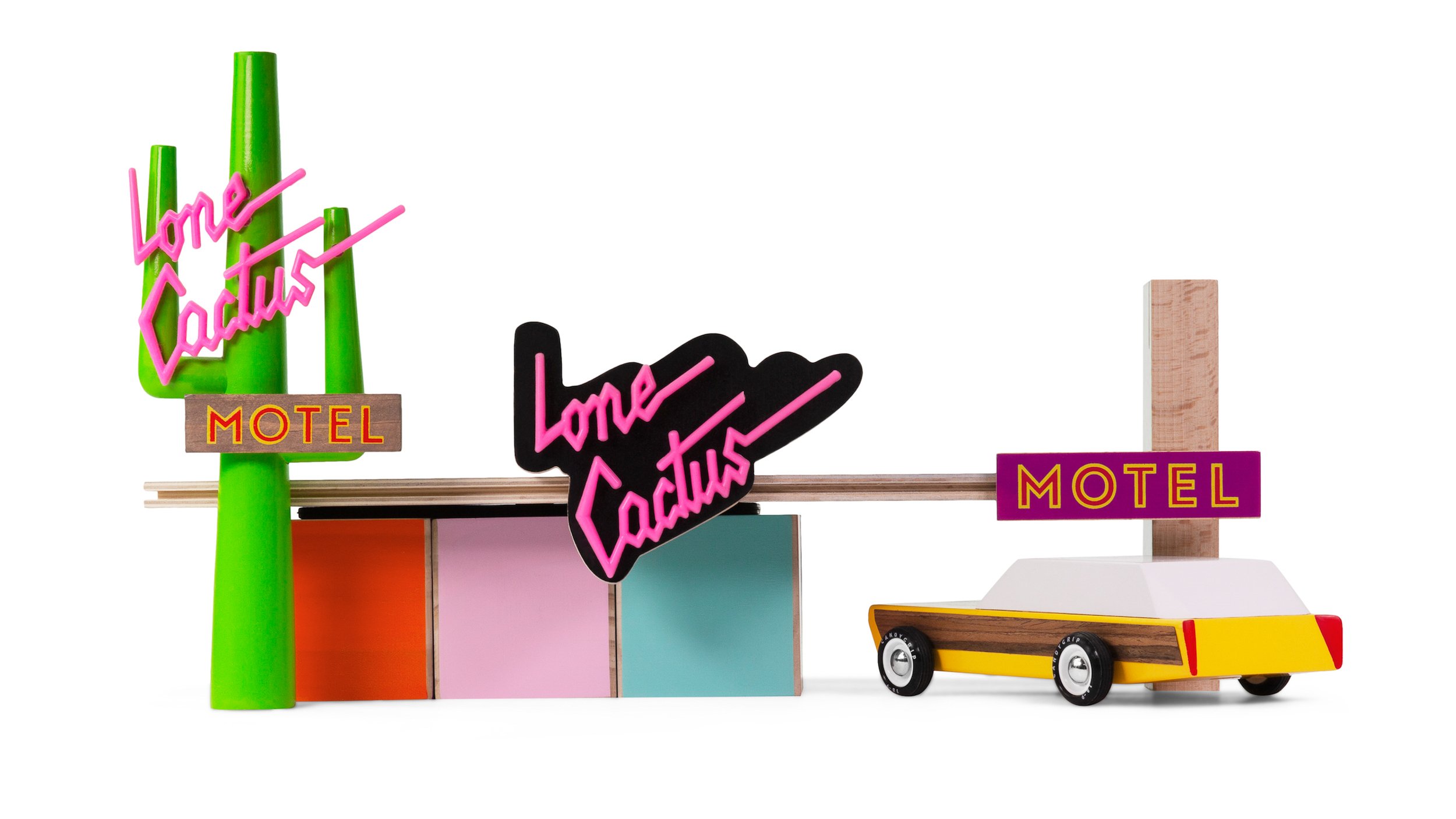 Top secret tip – the lovely folks at Sweat and Soda at Winnifred and Queen have acquired the building next door and now have a baby shop pop up in there too!
Dresden Vision (733 Queen St. E.) – An Australian company with a very German philosophy (hence the name) Dresden Vision create stylish, affordable, customizable glasses using their own injection molds. Only producing one style in a variety of sizes allows them to keep costs low and transfer those savings onto the consumer. Glasses start at $49! And, this will allow the bespectacled to pull themselves out from under the thumb of Luxxotica.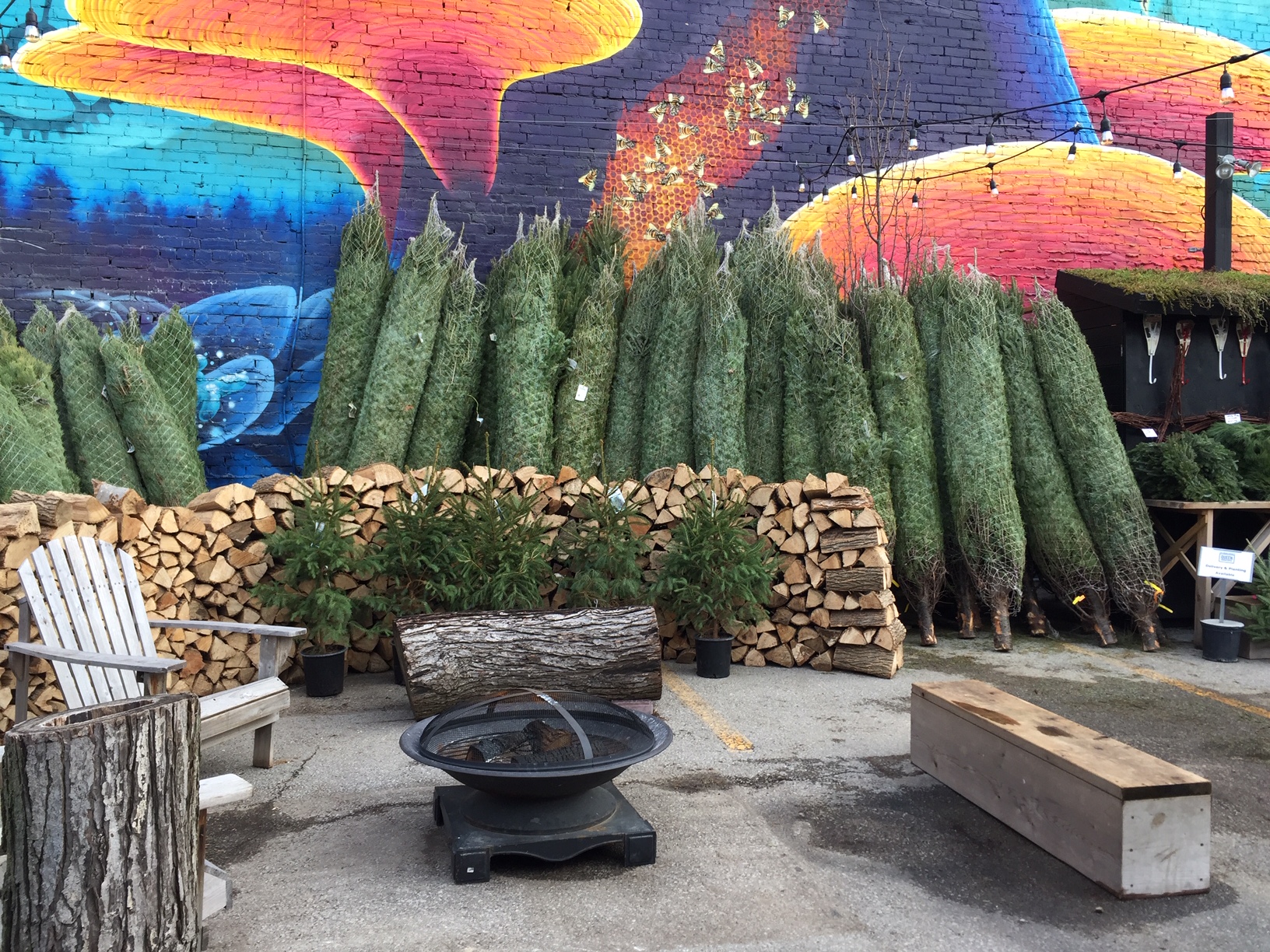 Bonus! If you're looking for a real Christmas tree, the Queen Garden Centre (771 Queen St E) has cut trees ranging from $65-$150, though I wouldn't recommend trying to get one of those big boys on the 501 streetcar.
Tune in next week for part 2 of our gift guide, I promise we'll veer off Queen once or twice.
Thank you so much for your attention! Hopefully you found this content useful. If so, make sure you're subscribed to the industry's "least spammy newsletter!" to be kept in the loop. We've got some great resources for Buyers and Sellers here too, so check that out and keep in touch, will ya?
Don't forget, you can always call, text (416-434-1511) or email (ara@property.ca) if you have any comments or questions. Also, feel free to comment below!