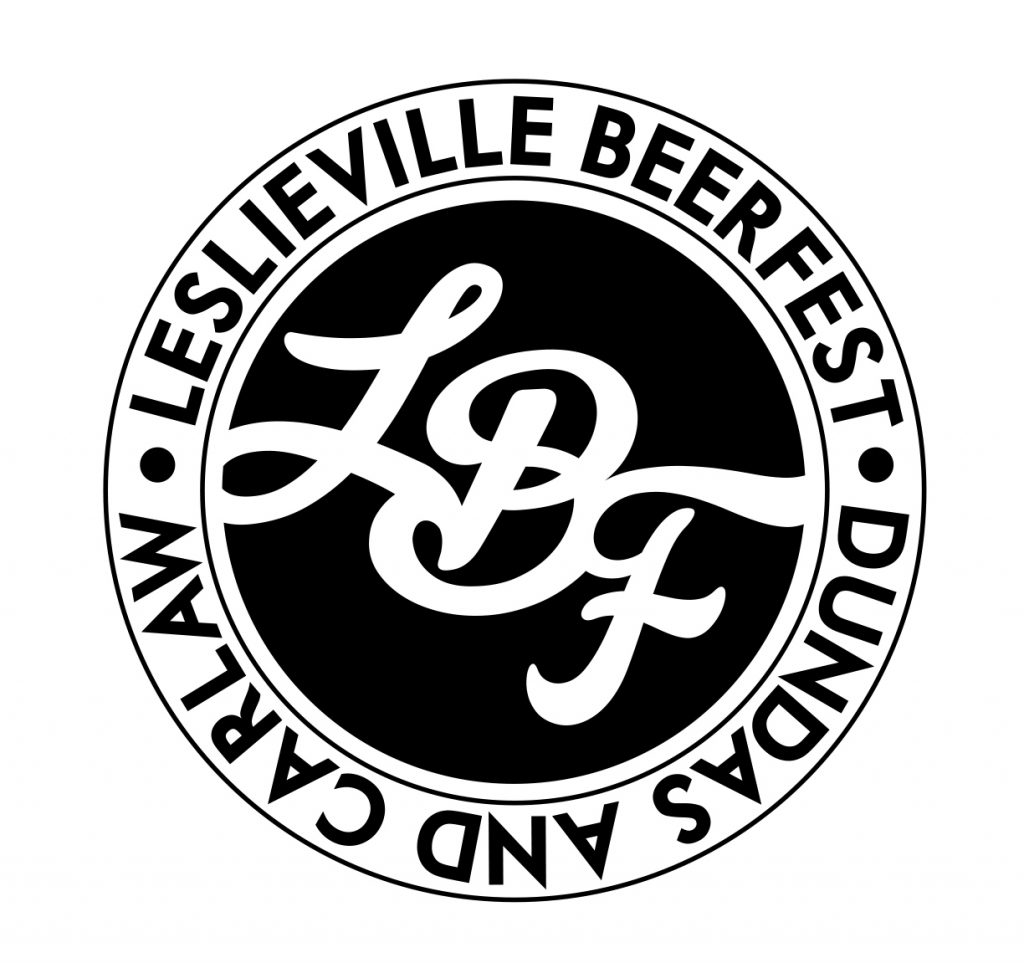 It's Leslieville Beer Fest time again (best part, it's kid & stroller friendly!) and as Title Sponsors we've got a sweet little ticket promo code for you and a whole bunch of tickets for our amazing clients! Want in? Scroll down to very bottom for Promo Code.
Buy tix using this link –>
Special Contest for Leslieville Beer Fest Guests (you'll want to read this)
To celebrate The Spring Team's (that's us!) new partnership with Property.ca, we want to do something very special for you. We want to sell your house for free. That's right, we're going to run a contest at the event that will award one lucky home owner with our (award winning, industry leading, top shelf) listing service. In other words, when you're ready to sell, we're going to sell your home for free. You didn't mis read that. Considering the value of homes in our area this could save you up to $30,000 on the sale of your home. So basically we're giving away $30,000 at the Leslieville Beer Fest. We've never done a contest like this and we're never doing it again.
How to Enter the $30K Contest?
Buy a ticket to the Leslieville Beer Fest
Visit the Property.ca Branded Tent from 1-8pm
Fill in our quick form on the iPad
Go drink more beer (not required to enter)
Go eat some food (not required to enter)
Buy stuff from the Arts Market Tent (not required to enter)
We'll do a live Facebook video draw and contact the winners personally!
Sound good? Now read on for more info on the kid friendly Leslieville Beer fest 🙂 
Buy tix using this link –>
Where is Leslieville Beer Fest?
We're shutting down Dundas Street East from Carlaw to Logan Ave and filling it with amazing Beer and Food vendors! Of course some awesome shopping opportunities with our friends at the Arts Market too!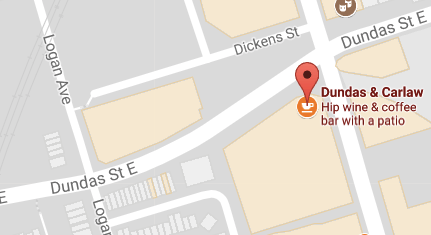 Kids & The Leslieville Beer Fest
Sure, the Leslieville Beer Fest is all about the adult beverage but that's no reason to leave the kids at home! Our friends at Crow's Theatre is having a kid friendly (the whole fest is kid friendly) pre-party at the amazing Streetcar Crowsnest! Come cool off in their air-conditioned space and meet the artists! Show the family where all the creative magic comes from behind the scenes at Leslieville's most amazing professional theatre! Don't worry adults, you'll be able to try some awesome Beer and Cider samples from our friends at Collective Arts Brewing too. The pre-party goes from 12-3 so pop in and pop out as you wish.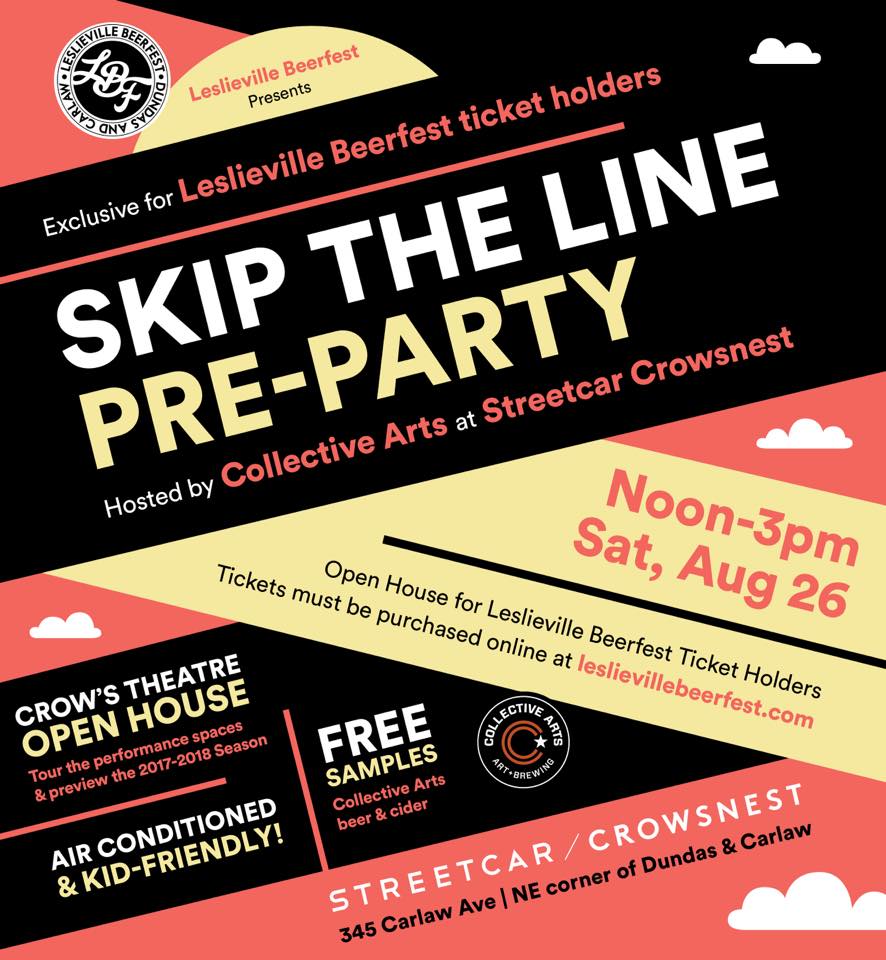 Buy tix using this link –>
Leslieville Beer Fest – Beer Vendors!
Bet there's something you haven't tried before here. We're super excited to try out some new local brews from Saulter Street Brewery! They just opened up in Riverside (slightly west of Leslieville) and have been getting great reviews! Of course the local beers we all know and love from Junction Brewery, Woodhouse, Hogtown and Amsterdam will be well represented. It's pretty easy to stick to the brands you know and love but we'd encourage you to try something new each round. You'll be pleasantly surprised!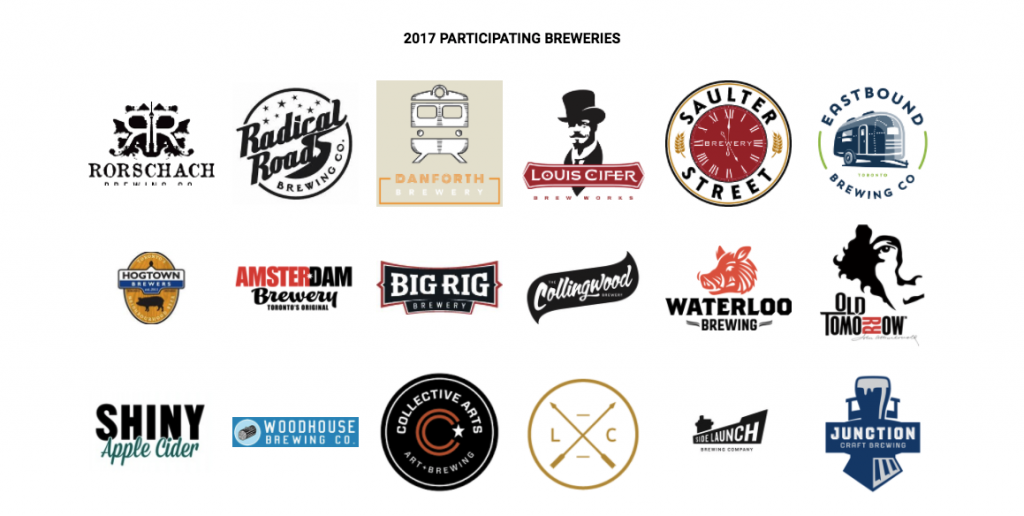 Buy tix using this link –>
Leslieville Beer Fest Food and Craft Vendors!
The Arts Market is coming through once again with a huge artisanal craft market! Pick up gifts, art and other creations from local producers all day long and make sure you come hungry because we've got amazing local food vendors ready to help you fill up that belly!

Buy tix using this link –>
PROMO CODE: getSPRING for $5 off