Big corporate gyms are the worst. They cost too much money, aren't convenient and their business model is predicated on the bulk of their membership NOT showing up. For those of us who already have fitness motivation issues, this is the exact opposite of what we need. It's pretty easy to keep fit in the city during the summer, but when it gets too cold to bike, or too icy to run, we have to find a place to work out over the winter, well here are some local options that don't suck.
Lift is a large, bright crossfit box on King St. E. in Corktown. They offer three programs, Crossfit, Burn and Power and cater to all skill levels. They also offer drop in membership, so you can pay per class if you're not ready to fully commit. But, the best bang for your buck is the unlimited package at $220/month. Get ready for gainz!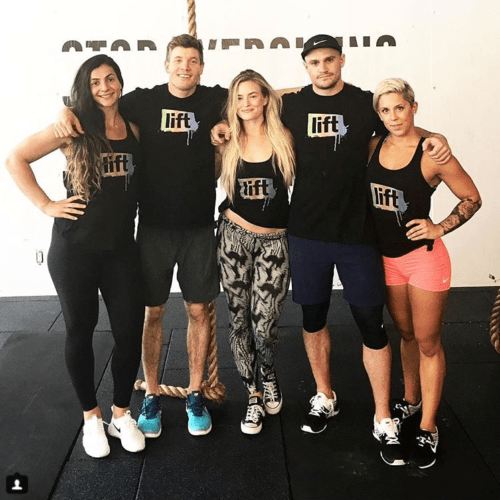 Primal MMA offer Brazilian Jiu Jitsu, Muay Thai, Kick and regular boxing classes in an 8000 square foot space on Carlaw and were voted best gym in Leslieville by BlogTO. MMA heads flock to Primal to train with Professor Egor Radzik a 1st degree black belt and master of Russian Sambo. This weekend, Primal + the Spring Team will be sponsoring an honest to goodness boxing match in the 'hood, more info at the bottom of the post!
Torq is our favourite spinning spot in the area. You may remember their original location at Queen and Carlaw, well some landlord drama caused them to close abruptly. They spent the last while bouncing around between gyms (like Primal, above!) Now they've found a semi permanent home for 40 bikes within Energia at Pape and Danforth.  The plan will be to eventually move back to Queen and Carlaw once the landlord has completed structural repairs.
I'm not a yoga person, my idea of zen is a round of golf, or a stiff drink and a cigar on the patio, but my partner swears by Spirit Loft. They offer both private instruction and group classes as well as flexible membership plans from single classes at $20 each to an unlimited $110 monthly pass.
We'd be remiss if we didn't mention that making better food choices are a big part of keeping fit, especially in the wintertime, when all we want to do is eat home cookin' and great wine by the fire. Order a warrior bowl, and spend an hour watching super fit, motivated people grab a post gym lunch or pre gym smoothie and it'll put you back on track.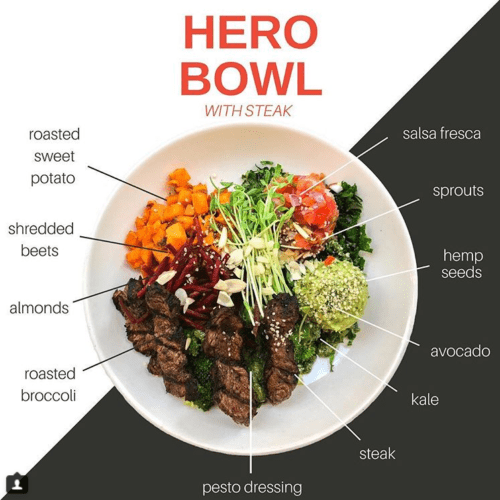 We touched on the boxing match The Spring Team and Primal MMA are sponsoring earlier in this post, well how about some more info? It's called Leslieville Fight Night and will be held at the Crow's Theatre at Dundas and Carlaw this Saturday at 7pm. There will be 11 matches, with both male and female fights, of various weight classes. Tickets are 90% sold out, so you better hurry if you want to catch the action!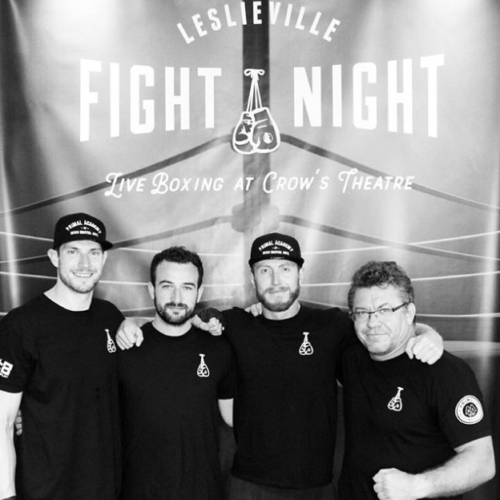 Thank you so much for your attention! Hopefully you found this content useful. If so, make sure you're subscribed to the industry's "least spammy newsletter!" to be kept in the loop. We've got some great resources for Buyers and Sellers here too, so check that out and keep in touch, will ya?
Don't forget, you can always call, text (416-434-1511) or email (ara@property.ca)  if you have any comments or questions. Also, feel free to comment below!