The Surprising History Of The Rhodes Ave Mosque in Leslieville
Leslieville's Surprising History
Joanne Doucette, a Leslieville Historian and a hugely valuable asset to the Leslieville community has revealed the surprising history of the Mosque on Rhodes Ave in Leslieville. Scroll below to learn more. I'm sure you'll notice something eerily similar to what's happening right now in the World.
Disgusting proof that history does indeed repeat itself.
Why This Matters
My family came to Canada in the 70's and they've enjoyed all the benefits this amazing country offers. But more importantly, they've given much more back then they've ever received by creating jobs, working hard and giving back. All this after losing literally everything back home. Imagine being 60 and having everything you've ever worked for completely taken from you and/or destroyed then having to start all over again.
The last of my family made it here just before last Christmas. They were on that plane that Trudeau greeted! For the first time in decades the entire family was together for Christmas. Here's a photo! Oh and for those of you that see this photo and think "hey we should be helping our own first and not letting these freeloaders in"! Well, I'm happy to say that they all have jobs (and some have even created jobs…lots of jobs) and aren't sucking on the government teat like some ignorant "Canadians" assume.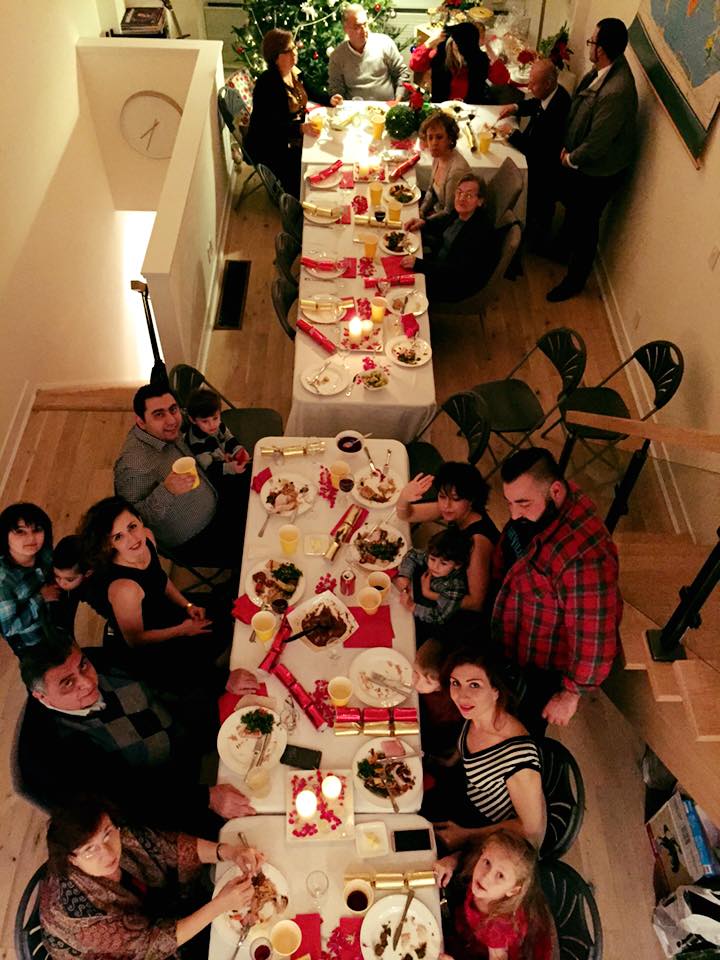 It's hard for me to see what's happening out there today. I wake up with a pit in my stomach every morning worrying about what horrifying news will make the headlines today. As I posted on Facebook yesterday:
We are going to be ok but only if we get involved, dig deep and do better. Got money? Donate it. Got time? Give it. Got a voice? Use it.
Now take a walk through this scary Leslieville history and promise to yourself that you will not stay silent.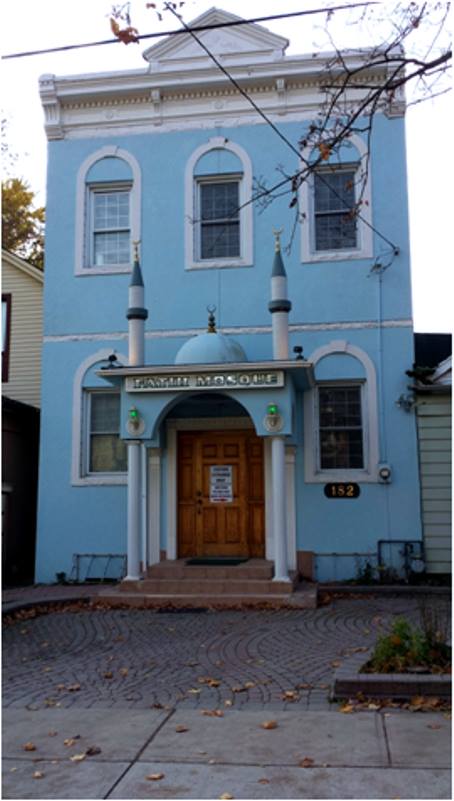 El Fatih Mosque, Rhodes Avenue, photo by Joanne Doucette. The former Dian Hall, an Orange Order Lodge