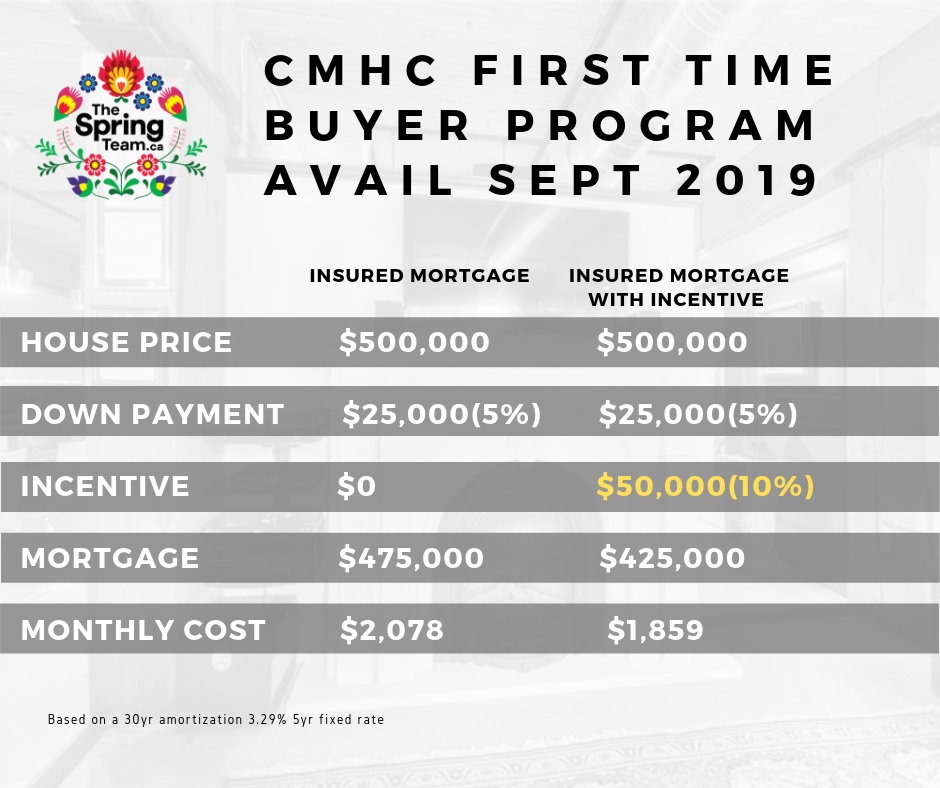 Here are the 2019 Home Buyer Incentives
As expected the Feds revealed their 2019 Federal Budget today at 4pm and there were a couple of notable items for first time buyers that I thought you should know. Now, if you've been following me you know that I'm not a fan of making it too much easier to add more buyers to our urban markets as supply is very tight and prices very high. Adding more buyers to an already tight market would only drive prices up and help no-one.
That said, I think a lot of these incentives are designed to help buyers in sub-urban markets, rural markets and less robust urban markets throughout the Country. I say this because the major CMHC down payment assistance program that could contribute up to 10% of the downpayment (you still need 5% yourself) is capped for properties $500K or less. You're not going to find much in Toronto's urban communities for that price.
More about the boost
So if you look at the graphic above you can see that one only has to qualify for a $425K mortgage rather than a $475K one without the incentive. So the Feds did find a way to tinker with the stress test by not touching the actual stress test. Buyers still need to qualify under the OSFI stress test rules but at a lower amount. Make sense?
Anyway, the catch is that you must have a household income of $120,000 or less. They're also capping the maximum mortgage amount at 4 x the household income so that caps out at $480,000 hence the $500K max purchase price amount.
Keep in mind that the Feds are kicking in 10% only for new developments (think pre-con condos and houses) and 5% for resale products.
This "loan" is more of a shared equity position that CMHC will likely want back as well as their equity gain when you sell. Very similar to the program I have with Habitat for Humanity right now.
The First Time Home Buyer Plan also got a bit of an improvement
Under the old rules a first time buyer could draw up to $25,000 from their RRSP. That amount has now been increased to $35,000 giving folks a little more buying power or to help reduce monthly costs.
These are the two notable changes in todays Federal Budget announcement.
The specific repayment rules and regs remain unclear so this is all we have for now. Make sure you're signed up to the Worlds Greatest Real Estate Newsletter to keep informed as news unfolds.