[For Sale] 5 Florence Wyle Lane a 2 Bedroom walk-up townhome in Riverside.
The Townhouse at Florence Wyle Lane
Tucked away down a treed laneway named after an iconic local sculptor this two bedroom walk-up town is the ideal Toronto starter home.
The moment you walk down the steps to your own terrace 5 Florence Wyle feels like home. An ideal outdoor space with gas line for your BBQ and plenty of space for seating. The terrace flows nicely into the main living area of the 823 square foot two bedroom apartment. What an space for anyone who loves to entertain.
The open living area with upgraded kitchen and custom bar with wine fridge is a unique feature of this unit. Many other recently sold spaces do not offer anywhere near the custom upgrades we're able to offer you here.
This 823 f² apartment offers one of the most efficient floor plans we've ever seen and comes in at a price you wouldn't expect here in Toronto's East End. As you can see below, local condos are trading at nearly $1000/PSF on average.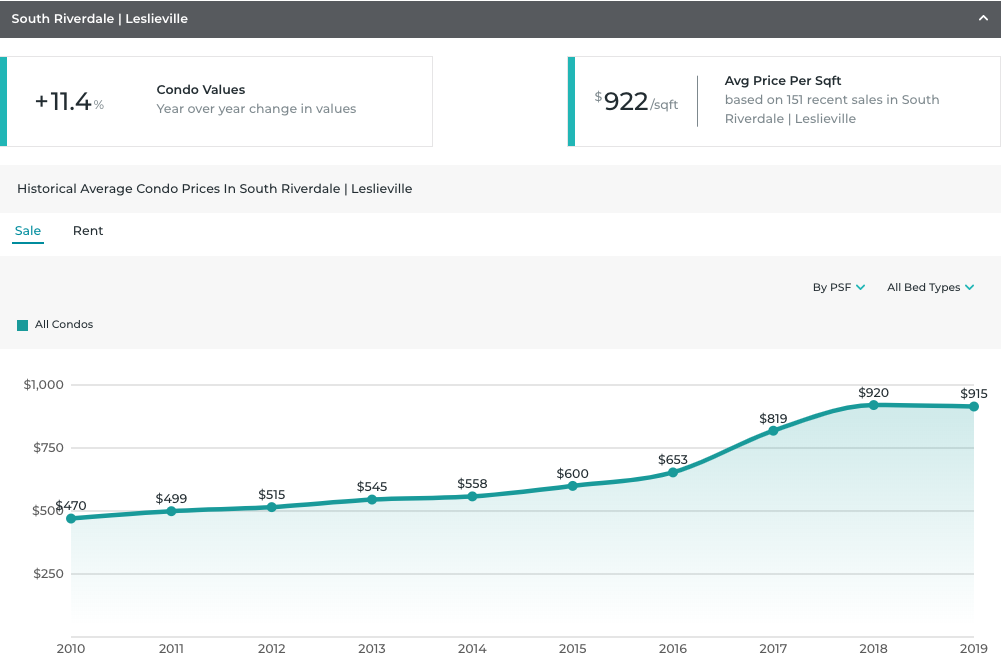 Open House Schedule
Saturday June 1st 1:00pm to 4:30pm
Sunday June 2nd 1:00pm to 4:30pm
If you cannot make these times please contact me for your private viewing
Let's Talk About Broadview Ave
First, Queen and Broadview has long been considered the Downtown of the East. That position has only been solidified by the massive success of The Broadview Hotel. But that's not what I wanted to talk about.
Broadview Ave (starting at Queen) going North is quietly becoming a new and exciting place to be. With many old owners cashing out, new and fresh landlords and business owners are renovating spaces which is attracting fresh local energy.
Dundas and Broadview was not all that exciting a few years ago but with the move of Lady Marmalade, Silhouette tailoring and other businesses, the profile of the area is on the rise. Which means property values will soon follow.