WAYLA Bar & Lounge – 996 Queen E.
$98,000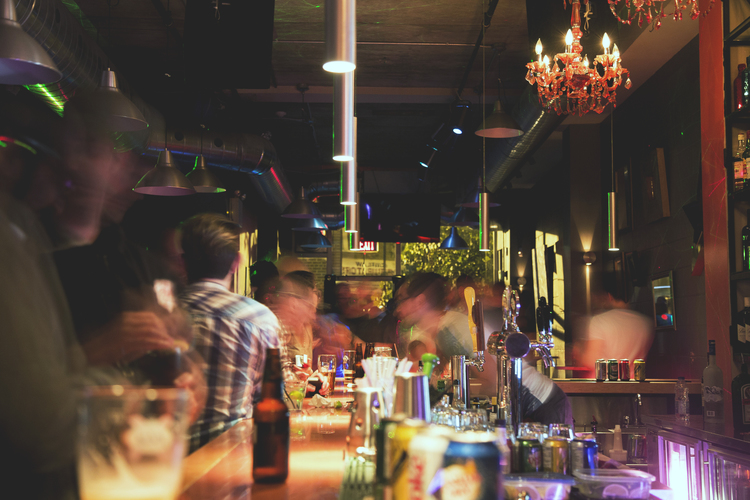 Located in prime prime Leslieville just East of Carlaw on Queen East, WAYLA, an acronym for: What Are You Looking At, has been a Leslieville Hotspot for many years! In fact, WAYLA was the only place to go for a night out around here for a long time until Queen and Broadview upped their party game with Prohibition (another East Side institution) and The New Broadview Hotel (a soon-to-be institution).
The space offers approximately 1800sqft inside with a generous back patio. 140 seats inside and 25 outside. I'll be honest…it's a pretty awesome place to party 🙂
Now's your chance to fulfil your dreams of owning a nightclub/bar/lounge/resto whatever you want to call it. The space is totally flexible and has an existing clientele to keep the cheddar rolling in from day one. Price is right too. Contact us for detailed financials and site visits. Information will require NDA to be signed. 
Olliffe – 1378 Queen E.
$395,000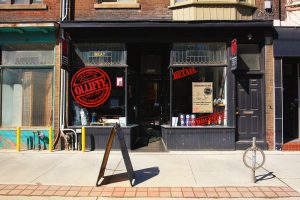 Olliffe settled just east of Greenwood a few years ago and has thrived ever since. They also have a location within historic St. Lawrence Market that's included in this sale price.
Olliffe is of course a Provincially Licensed meat plant occupying over 2100 sqft in their Leslieville building plus an additional 495sqft retail only spot in St. Lawrence Market. Amazing gross revenues with solid margins make this as "turn-key" as it gets. Quick learning amateurs could thrive here or an opportunity to expand your existing business into the East End.
Contact us for financials, list of inclusions and lease details. Information will require NDA to be signed. 
Leslieville Cheese Market – 891 Queen E.
$449,000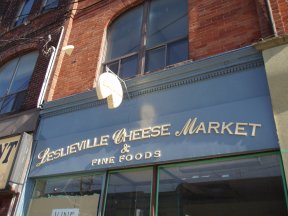 One of the most popular and successful Leslieville businesses. The Leslieville Cheese Market has been here since 2006 and thrived each and every year since! Located right beside Rowe Farms Grocery store you'll often have folks pop in as they're doing their local grocery shopping. Not to mention the two new condos being build directly beside the store. That's about 500 customers within direct eyesight of your store.
Fantastic weekly revenues, a huge selection of inventory and the owners are willing to stay on to help Buyer transition into their new role has Leslieville's next entrepreneur!
Loads of inventory and equipment included in the sale. Please reach out for financials, lease information and other details. Information will require NDA to be signed. 
Thanks again for your attention! I love feedback so comment below and let me know what you think! If a business isn't what you're looking for, there are a tonne of local houses and condos for sale right now so reach out and we'll start your property hunt.
Or just text me 416-434-1511.