Why is Corktown in Toronto called Corktown?
(read all the way to the bottom for a bunch of historic photos of Corktown)
Some sources claim Corktown is called Corktown because many of the first settlers in this Toronto district (early 1800's) came from the Town of Cork in Ireland and others claim it is because of the cork topper company, breweries and distillers in the area which employed all these "Corktowners". Is cork called cork because of Cork Ireland? Anyway, let's move on…that's not the point.
The majority of Corktown in Toronto was essentially destroyed in the 1960's to make way for roads like the Richmond St ramp and the expansion of the Don Valley Parkway (DVP) as part of early sixties Toronto urban Planning. Corktown in Toronto was turned into a place that people passed through to get somewhere else. East enders passed through to get Downtown, Downtowners passed through to get to the Beach and the Highways. Aside from that nobody paid much attention to Corktown for decades.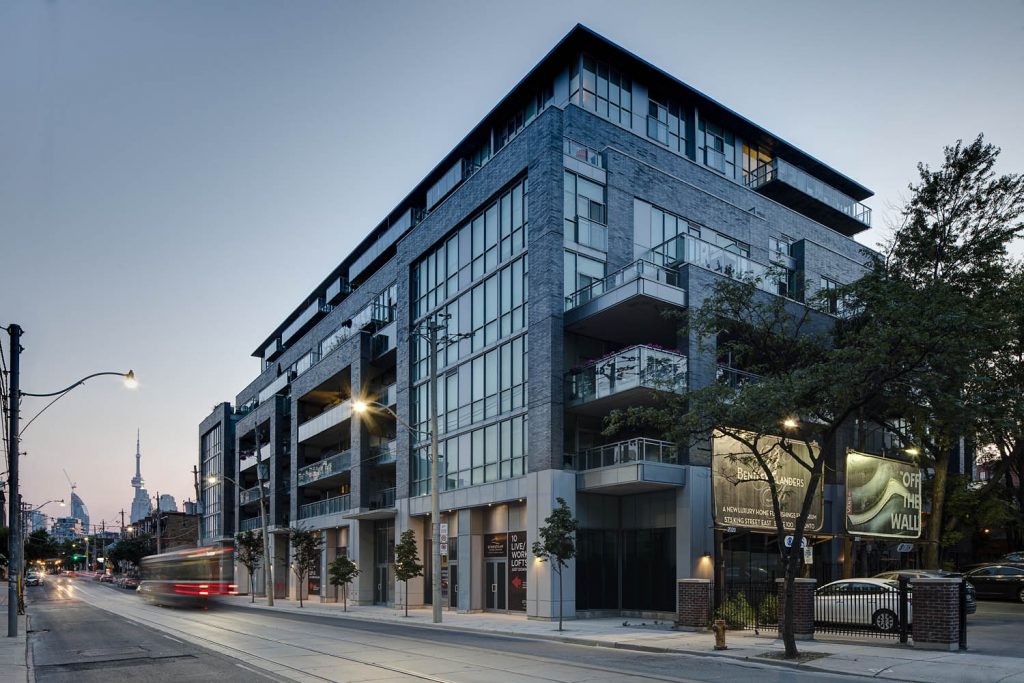 Smart money found its way into area decades ago and just waited. Waited for Toronto to finally invest in the port lands. Waited for people to stop and notice the magic of an entire community stuck in time. Despite the savagery of the 60's (which saw many historic buildings in the Core destroyed to make way for parking lots) quite a bit of Corktown history still remains. The Enoch Turner Schoolhouse (1848), the Little Trinity Anglican Church (1843) and St. Paul's Basilica (1822) are literally Toronto's oldest surviving buildings. There's even an unmarked graveyard under the school yard next to St. Paul's that performed its last funeral in 1857.
Toronto Streetcar Developments was the first to show confidence in the area by building the Corktown District Lofts. These Toronto Corktown lofts were one of the best investments of the 2000's as most people didn't see much value in the community since there was really nothing there to help convince out of towners and sceptics otherwise. There wasn't any commercial infrastructure and Corktown was home to only a few hundred folks in Toronto's oldest homes on Gilead Place, Percy and other hidden century old streets. They did a pretty great job of keeping the Corktown community of Toronto a secret but Streetcar sniffed it out and bet it all on the area.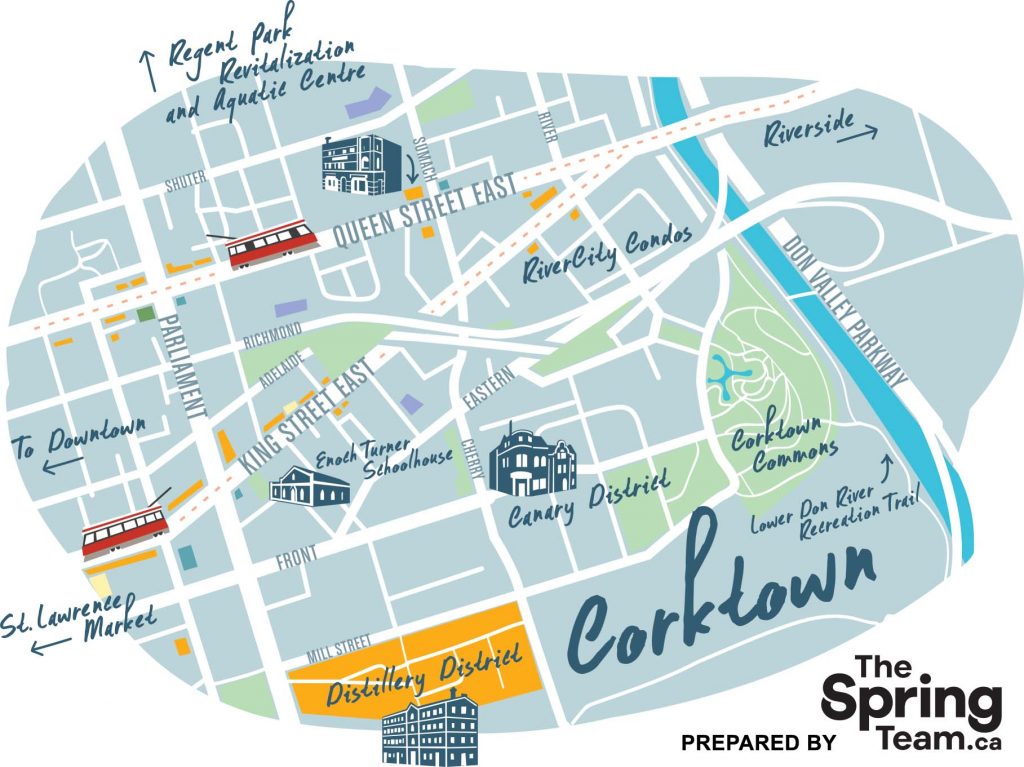 Streetcar Developments spent millions improving the local infrastructure through City of Toronto section 37 contributions (well it was really the condo buyers that ultimately pay that), the Little Trinity Anglican Church raised a bunch of cash and completely overhauled the old building on their site and of course the Pan Am Games announcement years ago funneled millions of Municipal, Provincial and Federal dollars into the area to help complete the Western portion of Corktown and properly connect the area to the Distillery.
Streetcar Developments and Urban Capital put their money where everyone's mouth was and revitalized one of Toronto's oldest communities. Granted most of the thousands of new residents occupy the new glass buildings but the density is set back far enough that you don't feel it on King Street. Streetcar's low-rise lofts interact with the street perfectly and provide much needed retail infrastructure to these new Corktownians. Streetcar's Riverside Square project will be the final link the the chain to connect the East to Corktown which is now much better connected to Toronto Downtown.
You'd think there would be a ton of apartments available for sale or rent in Corktown since there are thousands of new Corktown condos built in Toronto but there are only a handful of them available. We, licensed realtors in Corktown created a custom property match system for you so you'll be notified the moment your next Corktown Condo or House hits the market so sign up here to never miss another one ever again. You can also get a real time view of what's available for sale right now here.