5 Things To Do In The St. Lawrence Market Right Now
For today's final #5Things, we thought we'd bring in a guest contributor, Sean Mahoney.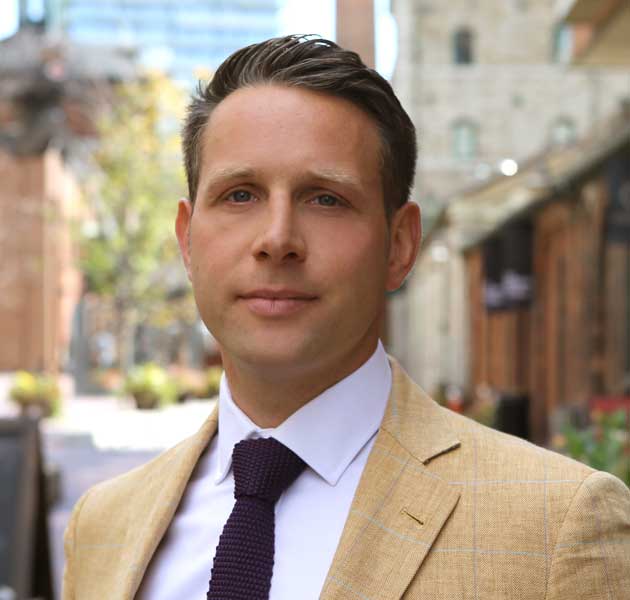 Sean is a realtor on our team, and knows the St. Lawrence Market area like the back of his hand.You might remember that we featured him on our blog previously when he set a price record in the Berczy, well, he's back with his top 5 things to do in his neighbourhood of choice. 
Bercy Park Dog Fountain
Other that the big Toronto sign at city hall, this park is the most instagrammed thing in the city right now. The fountain was created by landscape architect Claude Cormier, and features more than two dozen dogs fixated on a bone, as well as a single cat trying to play it cool.  The flatiron building has long been an area attraction, it's fine time that the attached park is as iconic.
St. Lawrence Market (duh)
If the neighbourhood is named after it, it's gotta be important, right? The market was built in 1803 and at that time, Lake Ontario reached it's southernmost point (seriously!) – It also used to be city hall and had a jail in the basement!   Now you can enjoy market faves Buster's Sea Cove, Kozlik's Mustard, and don't even think about leaving without a peameal bacon sandwich.
Sukhothai
When asked to recommend a place to eat in the area, I constantly find myself sending friends and clients to Sukhothai. Delicious traditional Thai dishes, but accessible enough for your parents, hopefully after a couple visits they'll expand past the pad thai to something more adventurous.
Goose Island Brewhouse
When it comes to beer, Canadians give pretty hard side eye to American interlopers. Well, Goose Island has taken steps to counter that by cooperating with neighbourhood mainstay Bier Market and hiring a brewer from Trois Brasseurs in Montreal. Also, their two huge outdoor patios are enough to win over the most sceptical.
YPT
The St. Lawrence Market area is a great place to raise a family, and if you've got a particularly theatrical kid, Young People's Theatre is a great place to both inspire them through accessible theatre, and tire them out with one of the many workshops they offer.
Thank you so much for your attention! Hopefully you found this content useful. If so, make sure you're subscribed to the industry's "least spammy newsletter!" to be kept in the loop.
Bye for now! Don't forget, you can always call, text (416-434-1511) or email (ara@property.ca)  if you have any comments or questions. Also, feel free to comment below!