New Years resolutions are a great way to make positive change in your life, and by professing these changes publicly, you open yourself up to some shame based accountability. But, did you know that nearly 40% of people blow their resolution within the first month?  Even more startling, 65% don't last three months!
Research suggests that assigning major life changes to a specific date, and not a time when you're emotionally ready to make changes will ultimately set you up to fail. We're not here to tell you what to do, but so far 2019 has been a challenge, and if you're probably going to fail anyway, why not treat yourself when you need it?
Fuck your resolutions, here are five pizzas to stuff in your face right now!
Bellissimo Pizzaria (164 The Esplanade) – For 2019, we're branching outside of our mainstays in Leslieville, Riverside and Corktown and featuring a tasty pie in the St. Lawrence Market area. Bellissimo is an old school Italian (and Greek) restaurant and neighbourhood mainstay on the main floor of the David B. Archer housing co-op. Their pies are a great option when you want traditional delivery pizza, but are tired of big chains. Perfect pepperoni or deluxe grease wheels for moving day bribes or a Super Bowl party.

Descendant Detroit Style Pizza (1168 Queen St E) – We've talked about Descendant's thick crust Detroit style pizza before, but our absolute favourite only continues to get better. They're recently started collaborating with other local businesses on some unique new flavours, like a smoked breakfast sausage and peach bourbon jam from White Lily diner, and the Alabama White Chicken pizza with smoked chicken thigh from Beach Hill Smokehouse. – These new options, plus classic faves the Hominaje and Truff-Ghi, there's no reason NOT to eat Descendant tonight.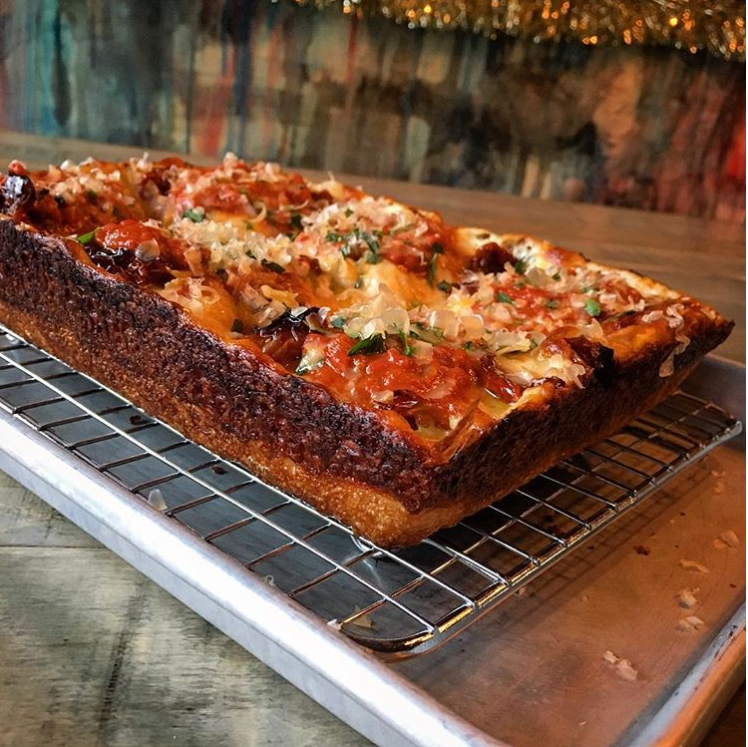 Blondie's (1555 Dundas St E) – A newer addition to the hood from The Food Dudes, Blondie's is a bright pink compact take out spot across from the Greenwood Dog Park with a selection of red and white pies, as well as soft serve ice cream in the summer. We haven't had a ton of time to sample everything, but we love the "Cold Drink/Hot Girl" A spicy and sweet pepperoni pie with jalapeno and honey. Also, Blondie's pies are cut into four, so you can make yourself feel better when you eat the whole thing by saying, "Hey! At least I only ate four slices, and not eight!"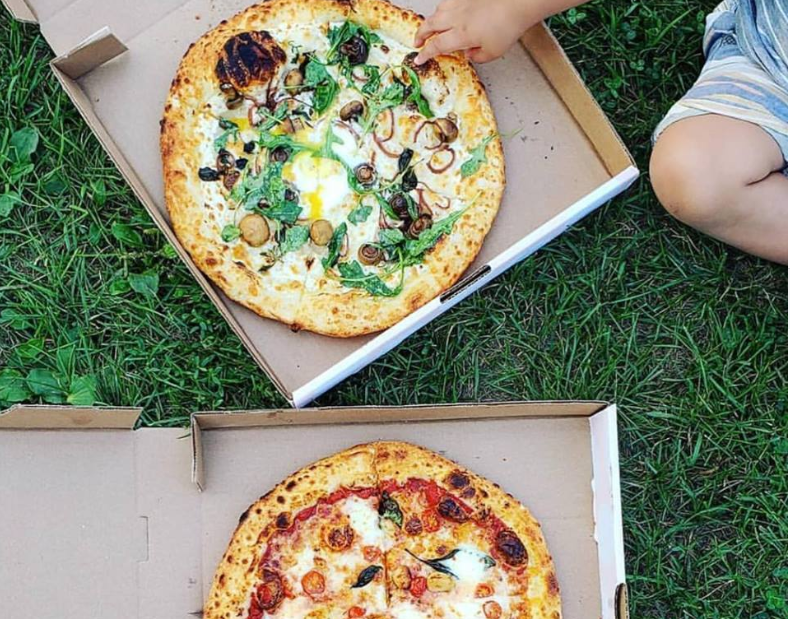 Il Ponte (625 Queen St E) – Located just East of the Riverside Bridge, Il Ponte (Italian for 'the bridge') is a polished fine dining spot known for their pasta and fresh, local daily specials. But, they also do a brisk business of take out pizza to neighbouring condos, and they're poised to get much busier as Streetcar's Riverside Square development will bring hundreds of hungry new neighbours to the area. We recommend the Rapini E Salciccia pie, but suggest you eat in and enjoy a glass or bottle of something from their robust, Italian heavy wine list. You might even bump into Oscar winner Guillermo Del Toro, who cites it as his favourite Italian restaurant in his adopted home city.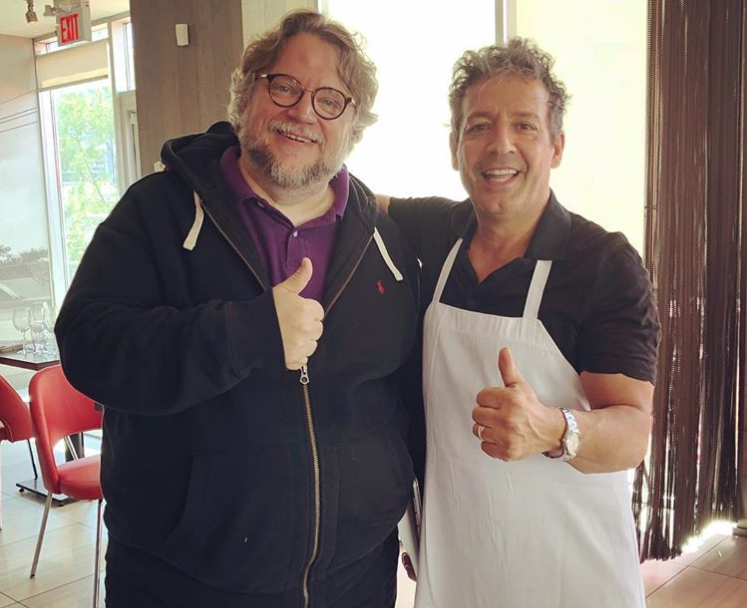 Pizzaria Via Mercanti (1499 Gerrard St E) – Another Del Toro fave, Via Mercanti opened a Gerrard St. outpost two years ago, and fans of authentic wood fired pizza in the east end are very happy. Their paper thin, perfectly blistered crust doesn't travel well, so we don't recommend take-out or delivery, thankfully it's a large space, so seating is rarely an issue. Pick up a traditional Margherita, one of the best in town, or if you're feeling adventurous, try the Via Mercanti, a double decker pizza with prosciutto and mushroom on the bottom, and a Margherita on top. It's the best basement apartment in town!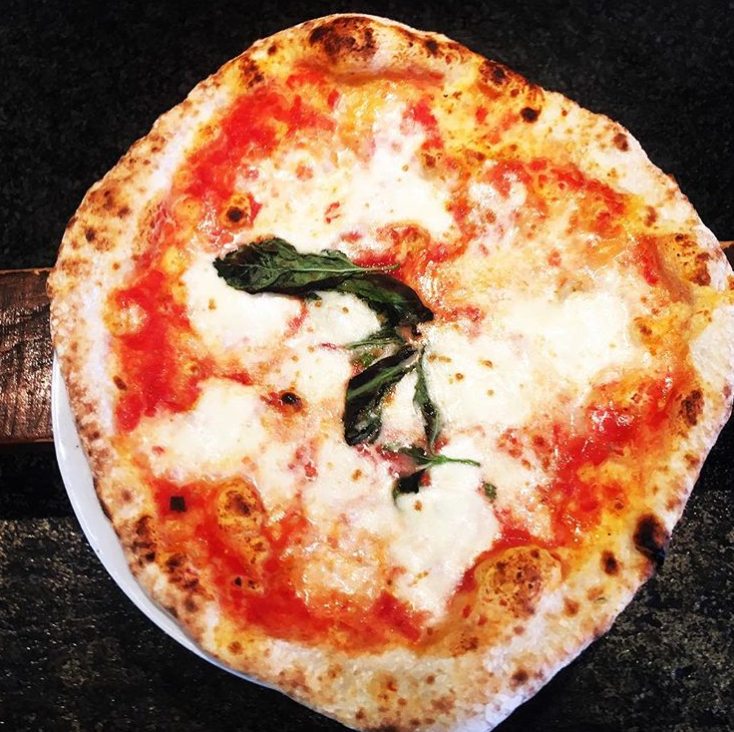 Thank you so much for your attention! Hopefully you found this content useful. If so, make sure you're subscribed to the industry's "least spammy newsletter!" to be kept in the loop. We've got some great resources for Buyers and Sellers here too, so check that out and keep in touch, will ya?
Don't forget, you can always call, text (416-434-1511) or email (ara@property.ca)  if you have any comments or questions. Also, feel free to comment below!