An announcement by Context development and Toronto Community Housing this week means new life is coming to a neglected strip of East Leslieville. 
The Don Summerville apartments sit just west of Queen and Coxwell, are home to 120 community housing units over two buildings, and occupy a sizeable chunk of land close to parks, the beach and transit.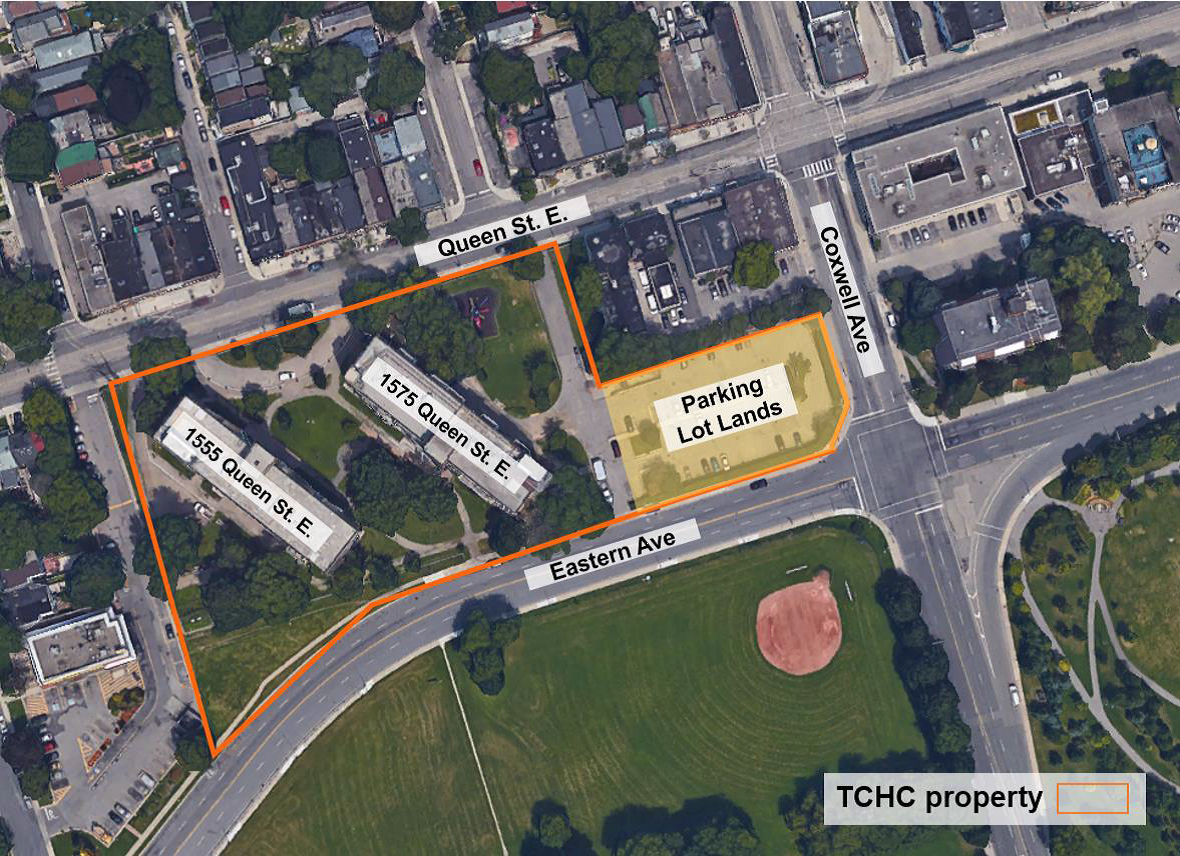 With the neglected buildings needing costly repairs, TCHC has instead partnered with Context Development and the City of Toronto to completely rebuild the community, adding an additional 600+ units on top of the existing 120. 
The proposal will add:
100 affordable rental units (meaning not more than 80% of the city's average market rent)

180 market-rate rental units

350 condominium units

16,000 square feet of commercial retail space
We love this development for a few reasons. Firstly, it integrates people of varying economic and social backgrounds into the same community. Both the Regent Park, and Corktown redevelopments have shown us mixing market rate condominiums into areas with community housing (and vice versa) benefits everyone.
Even Mayor Tory agrees. He told the Star that this project is…
"about more than bricks and mortar. It's about creating a new community where renters, and TCHC tenants and condo owners live side by side. That is very much the kind of model of mixed income communities we are trying to create every opportunity we can get."
Secondly, did you see that photo? Look at all of that space! This area can definitely handle more density. With another development already under construction East of Coxwell, the addition of a Live Nation backed concert venue and some new retail spots like Ziba's Berlin Doner, Butter Chicken Roti, the addition of 600 new residents and families can really help animate the area. 
As long as the project does right by the current residents, and doesn't try and relocate them away from the neighbourhood, we don't see any downside! The project is estimated to be completed in 2022, when we predict this stretch of Queen will be one of the hottest in the East end.
That's all for today, folks. There's a lot to unpack here so please make sure you reach out if any questions. My team and I are always ready discuss buying and selling with you. 416-434-1511 or ara@thespringteam.ca
One last thing: don't forget to join my digital family here. Don't worry, I don't blast my tribe with hard sells.