Every time we pass by the Riverside Square construction site, it seems like a new storey has been added, it's constantly bustling with activity, but, did you notice how active the site was last Wednesday night?
Pretty unusual, right?
Well, we were lucky enough to be invited to this exclusive event where local architecture firm RAW designs took over the site to showcase a series of colourful art installations that aimed to provoke conversation around how light can animate urban landscapes.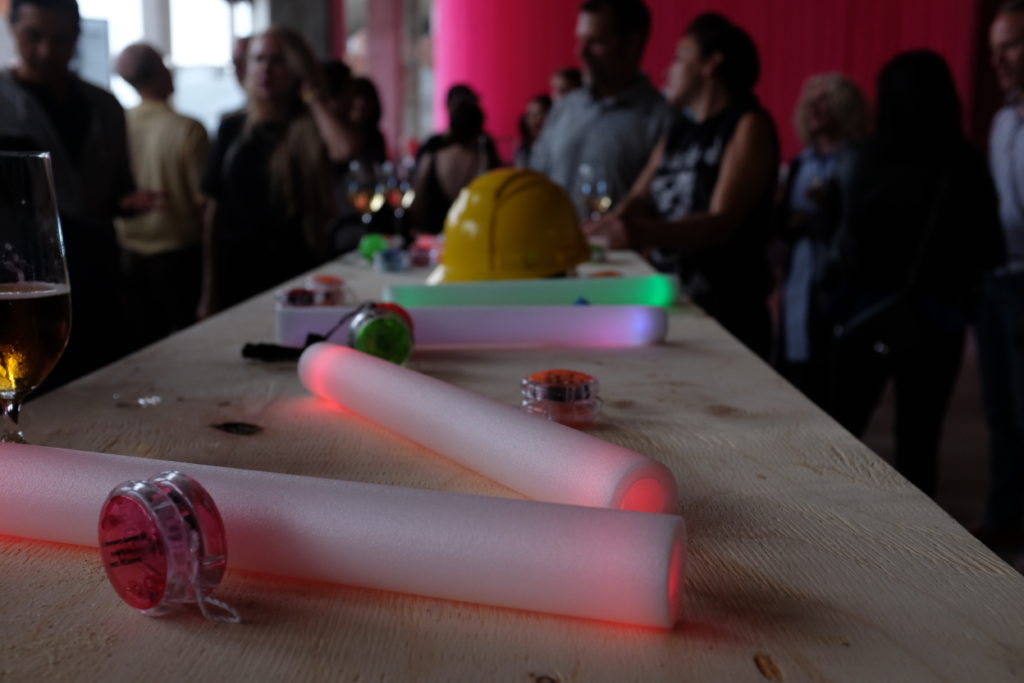 "Light plays on your emotions," says RAW Design's founder Roland Rom Colthoff "As Toronto moves toward becoming a 24-hour city, we need to manage our relationship to light after hours. By and large our public spaces are conceived as daytime. There is a tremendous opportunity to shape urban life after dark by focusing on light and colour."
The event in Riverside Toronto turned the grey concrete skeleton into a showcase of ideas. Colourfully lit canapes, large mirrored orbs (think the famous Chicago 'Bean') and illuminated furniture wrapped in bubble wrap were just some of the installations created by the firm known for innovative ideas like helping found the very popular beaches winter stations.  
You know we love talking about urban issues, design and development, and how they can work together to improve the city so if you see anything out there in The Big Smoke, please share it with us!
Thank you so much for your attention! Hopefully you found this content useful. If so, make sure you're subscribed to the industry's "least spammy newsletter!" to be kept in the loop. We've got some great resources for Buyers and Sellers here too, so check that out and keep in touch, will ya?
Don't forget, you can always call, text (416-434-1511) or email (ara@property.ca)  if you have any comments or questions. Also, feel free to comment below!