Week 40: Condo supply drops by 1000 units in 8 weeks
Now for the 8th week in a row, we've had a massive drop in available condos for sale across the board. Most notably in the downtown and surrounding areas. Freehold (aka houses) inventory is at dangerously low levels across the board in most price points. But the most notable areas with seriously limited supply are the Downtown & Urban Communities as well as Birchcliff. With Leaside & Davisville a close 2nd.
&
Demand for urban houses has shot through the roof while new listings grind to a halt. Existing inventory is slowly being depleted and we're heading for a pre-2017 style run up on house prices.
Sellers have been enjoying these big numbers for a while now (except for a slow down a few weeks ago that was short-lived). If you have a home to sell we should discuss as things are looking very good for house sellers right now. Here's our Seller's guide to getting you familiar with our process.
Condos have shown 8 weeks in a row of improvement and buyer demand seems to be increasing. With nearly 1000 condo units absorbed over the past 8 weeks, we're heading back to a healthy balanced condo market with some units flying with multiple offers. Will we see $1000/PSF on the regular again soon? All signs are pointing to yes right now.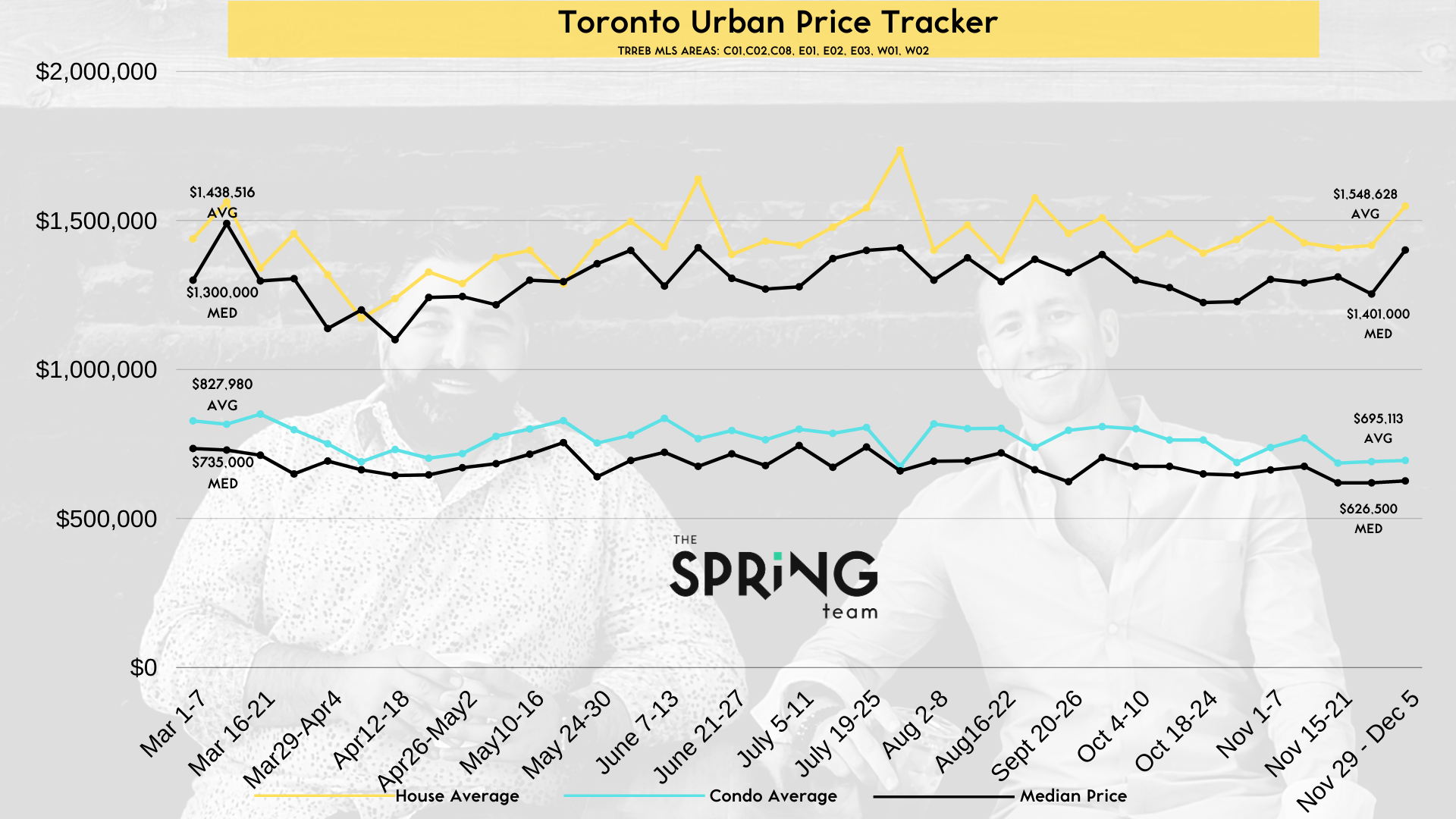 House Average Price: $1,548,628
House Median Price: $1,401,000
392 Active Listings
81 Firm Sales This Week
Months of Inventory (MoI) ~ 1.24
Average Days on Market ~ 15.30 DoM
Condo Average Price: $695,113
Condo Median Price: $626,500
2541 Active Listings
113 Firm Sales This Week
MoI ~ 4.54
Average Days on Market (DOM) ~ 27
: , , , , &
Houses here continue to perform very well with 13 strong sales from $1.8 to over $5m. Inventory continued to drop here as well while sales continue to maintain a steady pace. With fewer listings coming to market and buyer demand remaining relatively the same, we should see some continued activity and strong numbers to close out 2020.
Condos are showing their usual seasonal slow down here with only 4 sales to report. The demographic of the local condo buyer here is a little older so with increased risk with COVID exposure this slowdown was expected. The average price may seem really low here but the larger unit just aren't getting listed and if they're listed they're taking a bit longer to move at the moment. This should improve in Q1 2021.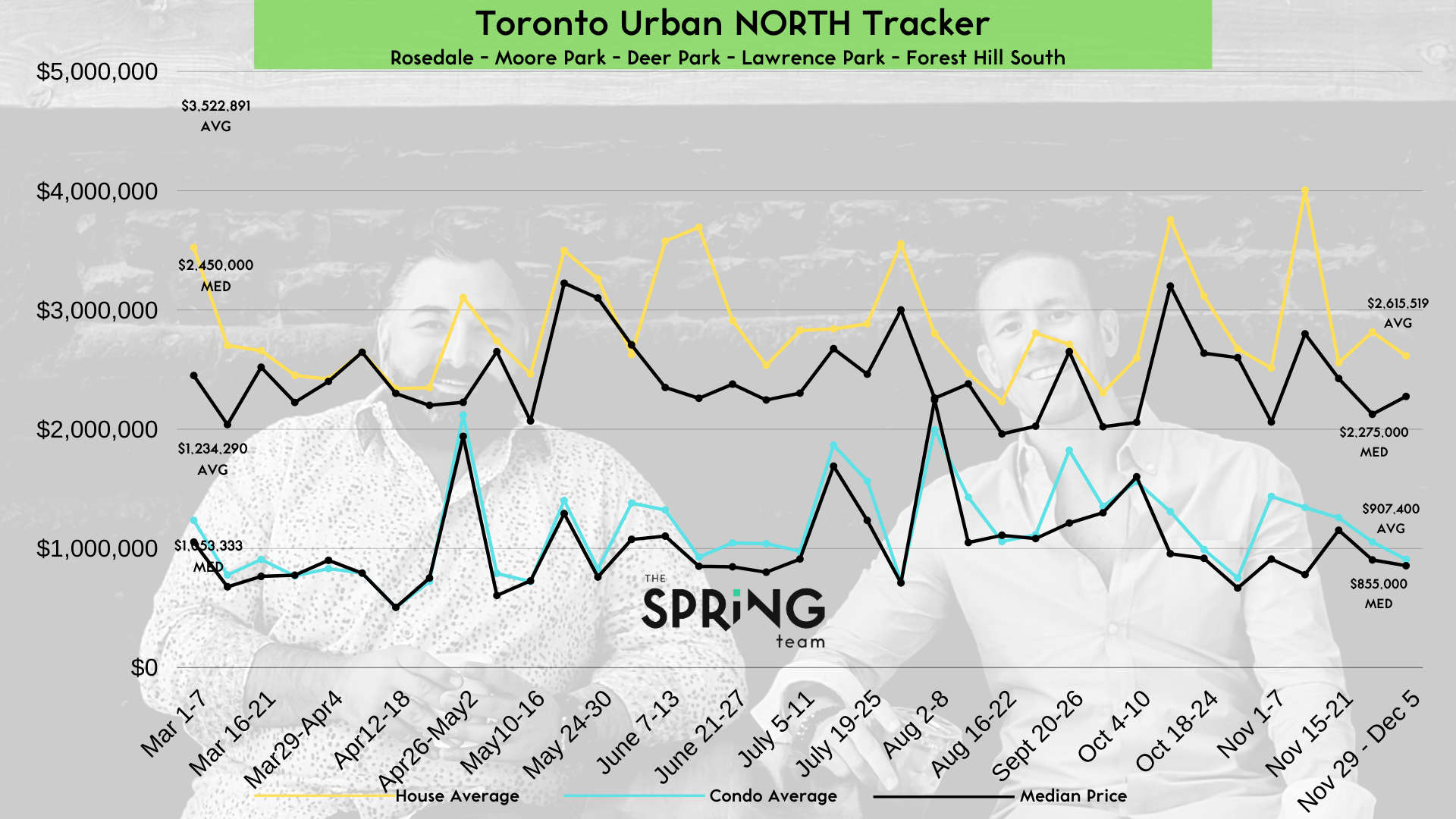 House Average Price: $2,615,519
House Median Price: $2,275,000
128 Active Listings
13 Firm Sales This Week
Months of Inventory (MoI) ~ 2.17
Condo Average Price: $907,400
Condo Median Price: $855,000
292 Active Listings
4 Firm Sales This Week
MoI ~ 5.68
&
Another area with super low house supply. The number of active listings has dropped while sales increased. Demand for houses remains super strong here and most homes under $2M are sold in competition. We should see the average home trade at $2m+ here as we get into 2021.
A fairly healthy supply of condos is keeping buyers satisfied but as supply slowly dwindles and we get to under 3 months of inventory here (currently 4.33 MoI) we should see some price jumps here in the coming months. We're getting a lot more inquiries for condos out of the core and in these areas now.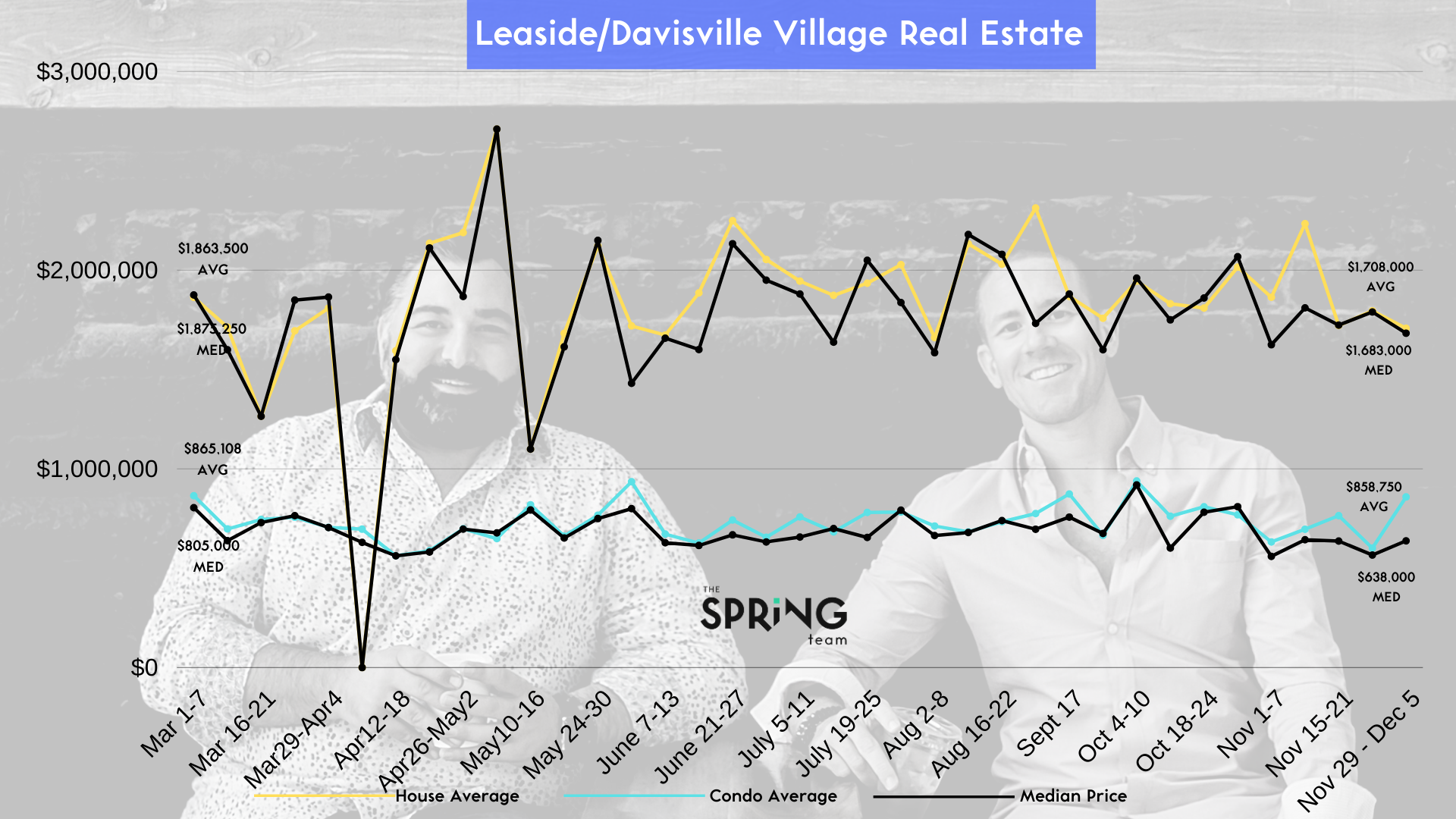 House Average Price: $1,708,000
House Median Price: $1,683,000
45 Active Listings
9 Firm Sales This Week
Months of Inventory (MoI) ~ 1.32
Condo Average Price: $858,750
Condo Median Price: $638,000
210 Active Listings
12 Firm Sales This Week
MoI ~ 4.33
Birchcliff really showing some staying power here with another week of increased sales and a drop in supply. Average pride at nearly $1.3m for the first time EVER. Birchcliff was gaining in popularity before COVID and the lockdowns have added fuel to that fire. Birchcliff gives people the opportunity to get into massive homes for a fraction of the cost of the beaches or Leslieville. We're betting big on this area in 2021.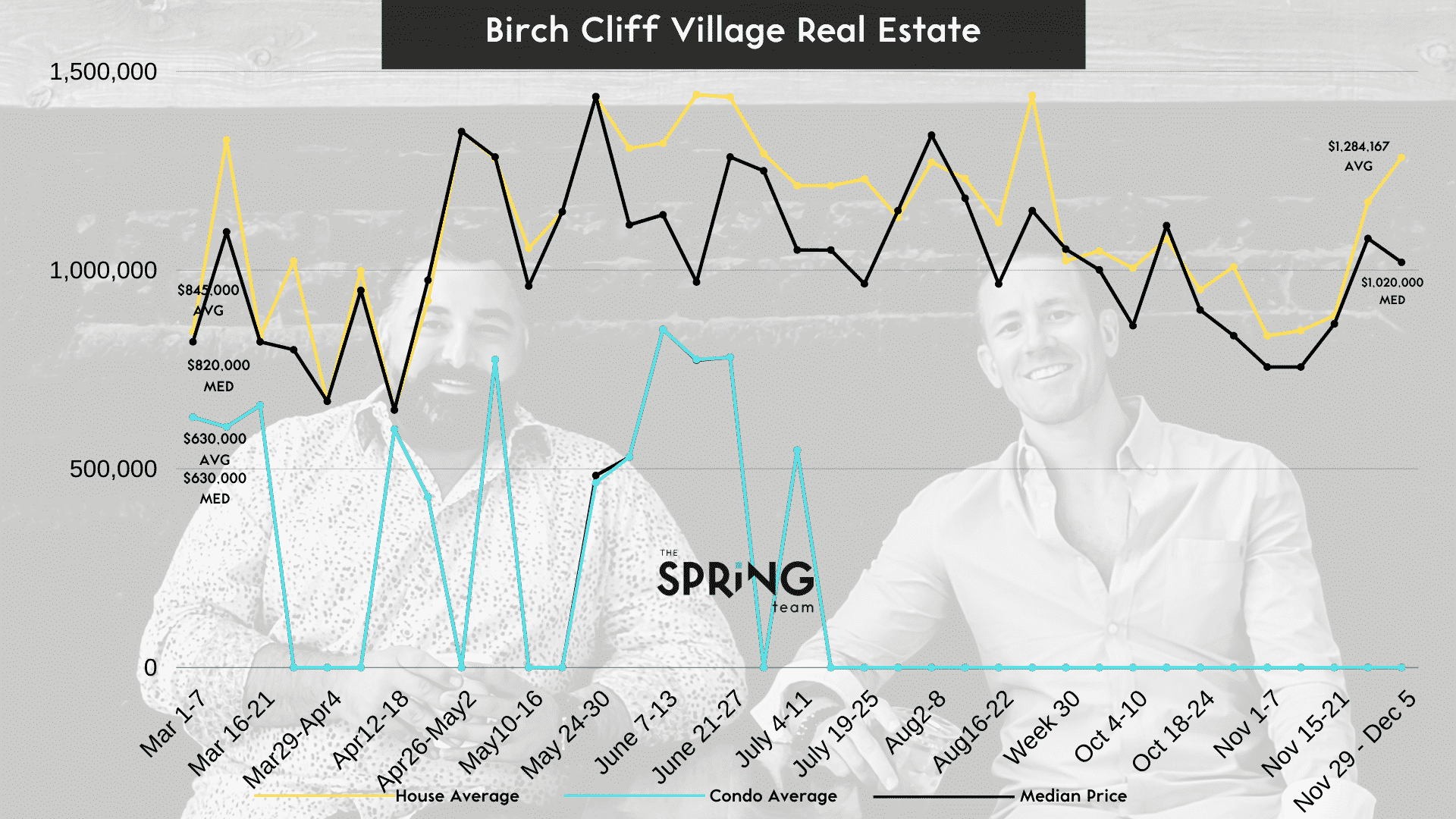 House Average Price: $1,284,167
House Median Price: $1,020,000
18 Active Listings
9 Firm Sales This Week
Months of Inventory (MoI) ~ .89
As always, please comment below, DM, or call/text 416-434-1511 if any questions