G.O.A.T = Greatest of all Time!
Leslieville Beer Fest 2018 #LBF2018
August 25th 2018 1:00pm till 8:00pm hard stop! That's 7 hours of full on party!

Three years ago when Ruben approached me about his idea to shut down Dundas and throw the biggest party Leslieville has ever seen, I was immediately excited. So excited that somehow my wallet opened up (all on its own) and I agreed to give him and Sean an obscene amount of money every year for the rest of time to help make their vision a reality.
Of course this made TheSpringTeam the presenting/title/platinum whatever you want to call it..sponsor. We're not too full of ourselves here so we're not going to call this event "the spring team beer fest" or something stupid. It IS called the Leslieville Beer Fest and will always be called the Leslieville Beer Fest!
Leslieville Beer Fest Details & FAQ
We are shutting down Dundas Street East from Logan Ave  to Carlaw Ave for a good old fashioned neighbourhood street party!. Come and join us as we feature regional brewers, community food vendors and local artisans.
Is there a PROMO code for us loyal fans? 
YES! Email/Call/Text and I'll hook you up ara@property.ca/416-434-1511
When is the Leslieville Beer Fest?
August 25th 2018 1:00pm till 8:00pm hard stop!
Can I smoke at the Leslieville Beer Fest?
Well….we'd prefer you didn't fire up your disgusting cancer sticks but if you must, you can. You may get laughed at, mocked, have paint tossed at you…but do as you wish.
Is the Leslieville Beer Fest Kid Friendly?
YES….but there aren't really and kid focussed activities or things to keep them busy. Our permit allows for kids so bring bubbles or something to keep them entertained.
Is the Leslieville Beer Fest Dog Friendly?
YES…and this year we may even have a vendor or two to cater to your furkids. Hint – it involves beer doggie cookies 🙂
What happens if it's raining?
The Leslieville Beer Fest is on rain or shine so come out no matter what the weather! I guess we'd have to shut down if there's something severe but make sure to follow us on our socials (facebook, twitter and insta) to ensure you have real time updates.
How do I buy tickets? 

What does my $25 admission fee get me?
Your $25 ticket includes a commemorative sampling mug (with some sexy artwork on it) and three beer sample tokens.
How many samples can I get for a token?
Depending on the brewer you can get a sample for as little as one token or as many as 4. From past events we've found that your original three will get you off to a great start.
Is the Leslieville Beer Fest a cash only event? 
NOPE! You'll be able to purchase additional tokens using your credit or debit card. It is 2018 after-all 🙂
We'll be updating the FAQ as we approach event day so make sure you subscribe to our newsletter to receive real time updates to be the most prepared for the third annual Leslieville Beer Fest!!!
Here's a fun video from last year 🙂

Check out the Leslieville Beer Fest Participating Brewers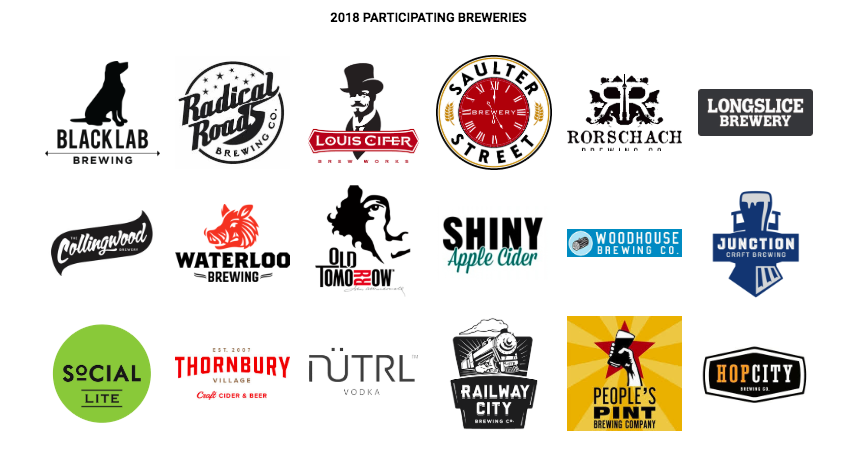 Check out the Leslieville Beer Fest Participating Vendors