How are you all holding up? I sympathize with any of you whom have more than one child to keep busy during this time. My 3.5yr old is definitely keeping us on our toes!
Ok, let's get started with some context for you: The numbers I speak of in this email and in any other communication you ever receive from me will be for Toronto's urban communities only. Look at the image below to see a map of the areas I'm consistently looking at. All media outlets will report either GTA Or National data. That's meaningless to you, the urban dweller/investor/buyer or enthusiast.
If you've been following along my instagram stories and IGTV, my personal facebook page, or TheSpringTeam FB page then you have already seen this information. If not, then you're going want to read on.
In case you don't feel like reading here's a general overview of the market from my Facebook post a few days ago.
Here's how Condos and Houses Performed last week: April 19th to the 25th
Houses continue to out-perform condos in our urban communities with 30 sales and an up-tic in average price to $1,327,310. That's up 7.2% over the previous week.

Buyer confidence has once again improved with many of my buyer clients getting back in touch to continue their property search. Of course I've checked in with dozens of other local brokers whom have all confirmed the same thing.

The greatest difference I'm seeing now is that there are people in the market that aren't under pressure to buy. They're there willingly

The luxury market in both houses and condos seem to have shown improvement for two weeks in a row now with a number of $2M+ house sales and five $1M+ condo sales. Three weeks ago there were none.

I see these numbers holding as we head into the first few weeks of spring. Job losses haven't yet affected as many folks in the position to buy. People in the rental market seem to have been hit the hardest.

We'll have to wait and see how the various levels of Government handle re-integrating humans into public spaces to see how many more high paying jobs can be saved.

Condos for the 2nd week in my lifetime have realized less or the same number of sales than houses. 30 houses sold vs. 30 condos sold. That's a significant stat considering the sheer volume of condos available for sale vs. houses.

Remember, Week 1 had 196 condo sales and 81 house sales.

The one bright spot for first time buyers is that the entry level price seems to have pulled back a little with more $400K-$600K options available with less competition. Especially in the Assignment Market. Oh man there are so many deals in the assignment market right now.

Multiple offers are still very much a real thing with one house in Toronto's East Danforth area receiving 22 offers on Tuesday evening and 12 other houses receiving at least 2 resulting in an over asking sale at pre-covid market value. Condos didn't preform as well with only 5 of the 30 sales selling with multiple bids.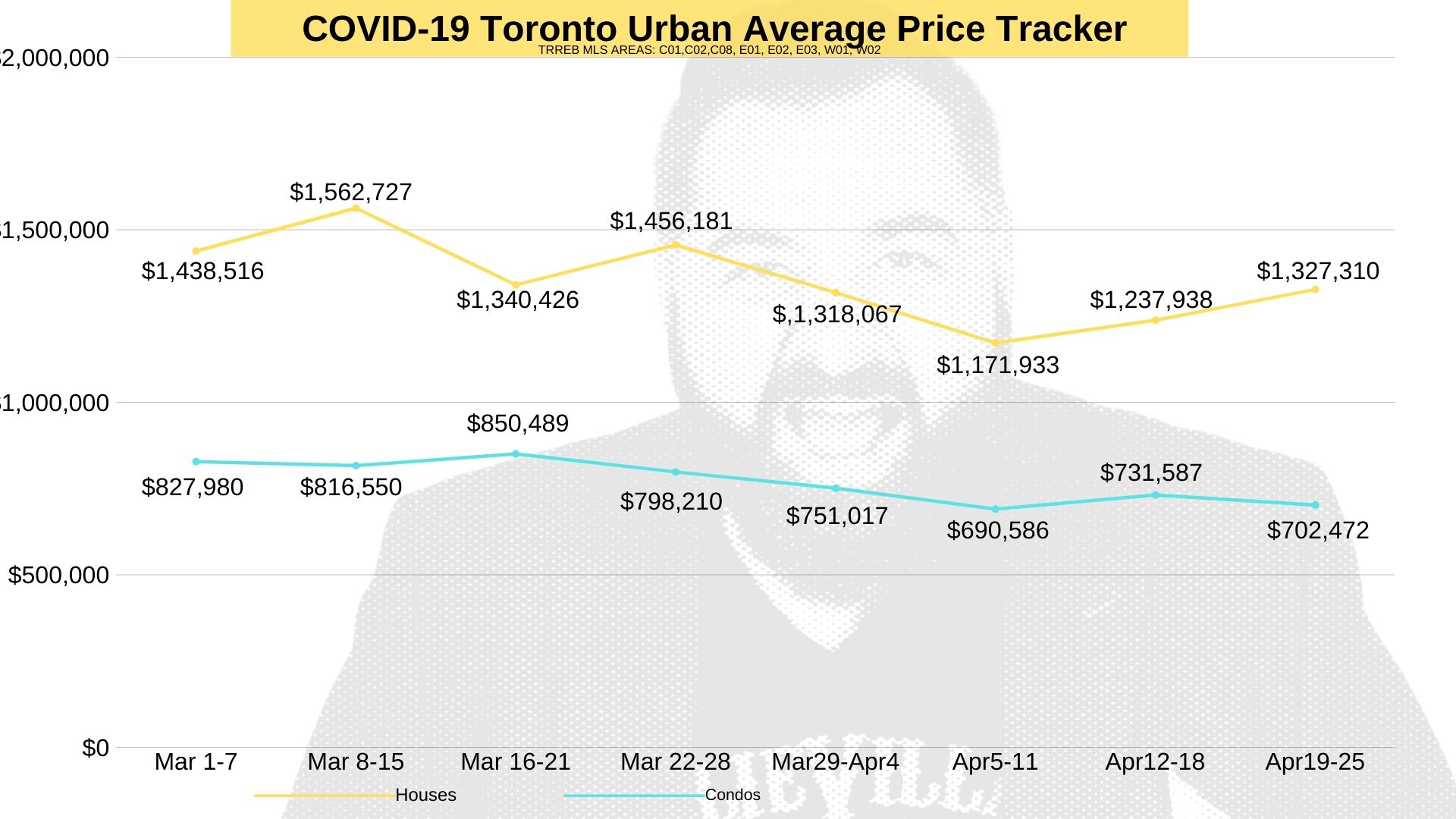 Months of Inventory or MoI: Real Estate's Most Underrated Statistic.
Experts have decided that 3-6 months of supply is a healthy amount depending on the market.

For some context, Toronto's urban markets have been sitting at around 1 month of supply for houses and condos resulting in an extremely aggressive Seller's market.

Houses
Right now the MoI for Houses is sitting at 2.5 months. There are 296 available listings for sale that are being absorbed at 50% slower than pre-covid at 118 houses/mth. So you can clearly see that the Seller is still in the driver's seat for most properties.

Condos
Condos aren't performing as well as Houses in this market. We have 995 active listings being absorbed at a rate of 152 units/month. That leaves a 6.5mth supply. But we cannot generally say that all urban condos have Buyers in the driver's seat.

There are a few buildings in the downtown core that were full of airbnb listings. Those listings have now been put on the market for sale or for long term lease. So there are serious buying opportunities in some downtown buildings but overall the Seller still has some control in the urban communities surrounding the core.
So How's the Market?
In short, if you own a house in Toronto's urban communities including the core, then your home is worth pretty much what it was before Covid hit. With some exceptions of course.

If you own a condo in the immediate downtown core then your value may have been affected. If you own a condo in one of Toronto's urban communities outside of the core, then your property value remains relatively unchanged and is even up in some buildings.

The greatest opportunities exist in off market Assignments and properties that would fall in the luxury category over $2M for houses and over $1M for condos.

I'd love to hear from you if you are sitting on the sidelines deciding what to do. So far I've talked most of my clients out of panic selling. Hopefully I can do the same for you. Hold is the name of the game if you're an owner and BUY is what we're advising all our investors as there are some opportunities that we've sniffed out.

Call/Email/Text me anytime: Ara 416-434-1511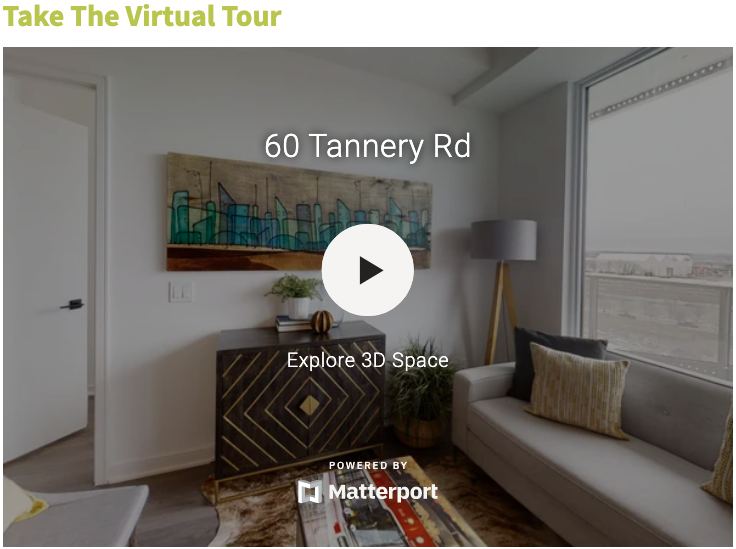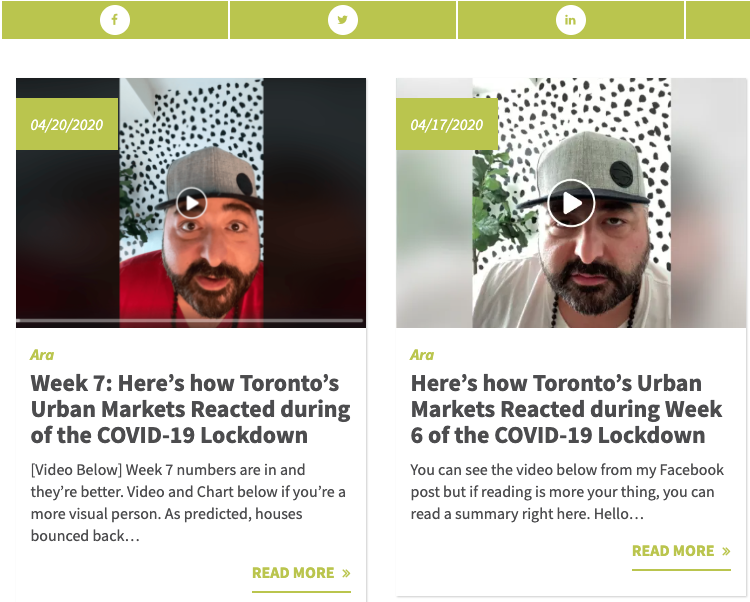 I sell real estate for a living but my PURPOSE is to help people make smart real estate decisions for their families and help build generational wealth for my investor clients. Sometimes that means NOT selling your house or NOT buying. Having that discussion first helps us start with a strong foundation.
You can always reach me on my cell 416-434-1511