5 Things to do in Leslieville Right Now
All this week we've be highlighting great east end communities, and the things locals love most about them. Today we're moving further east to the home of The Spring Team and many of our happy clients, Leslieville!
Cask Music
Knowing how to play an instrument increases a person's sexiness exponentially. It's a fact! Cask offers new and used guitars, basses and amps for all budgets, as well as reasonably priced and quick repairs.
Maha's
Leslievillans love brunch, and for those who want to try a unique take on brunch, Maha's is the spot. Maha Barsoom and her family have brought Egyptian food to the masses and are we better off for it. "Maha's Mind Blowing Chicken" absolutely lives up to it's name. Look at this thing!!!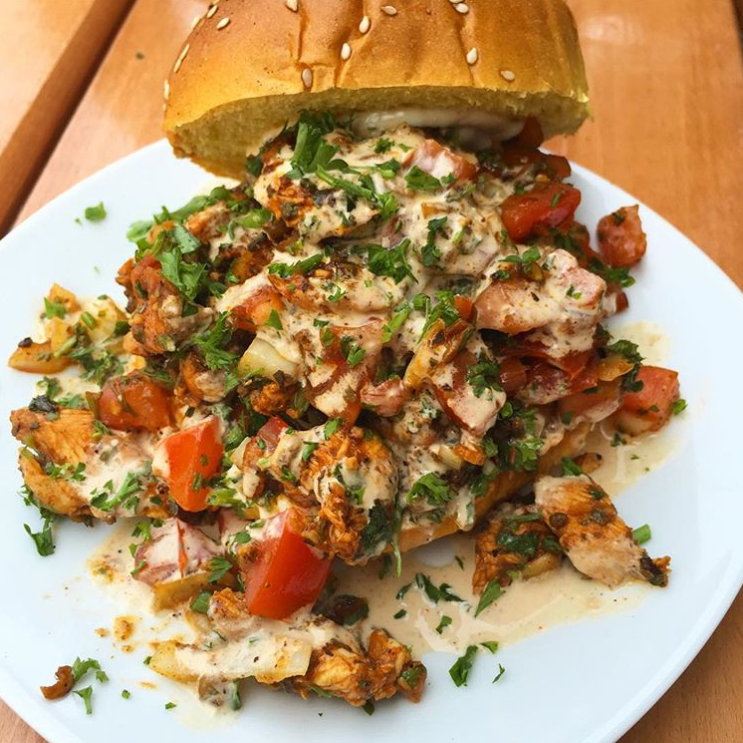 Leftfield Brewery
Baseball and beer are a match made in heaven, and the folks at Leftfield know this quite well. Occupying a former industrial factory in an alleyway off Greenwood, the brewery and tap room has been welcomed by (most) neighbours and four-legged friends, as the brewery is dog friendly!  
Greenwood Park
Speaking of dogs, has any park in Leslieville been transformed the way Greenwood park has? A much needed dog park and a revitalized skating rink has made the park a popular destination in both winter and summer months.  
Matt Durant Studio
Longtime Leslievillian, artist Matt Durant has taken over a space right next to the TTC Russell yard. So far, he's commissioned a great Leslieville mural by Dmitry Bondarenko, opened a (first of it's kind) little free record library and hosted events of all kinds. This is becoming the cultural hub of Queen east.
Thank you so much for your attention! Hopefully you found this content useful. If so, make sure you're subscribed to the industry's "least spammy newsletter!" to be kept in the loop.
Bye for now! Don't forget, you can always call, text (416-434-1511) or email (ara@property.ca)  if you have any comments or questions. Also, feel free to comment below!